Ural Thomas And The Pain – Dancing Dimensions

(Bella Union BELLA1256V, 2022)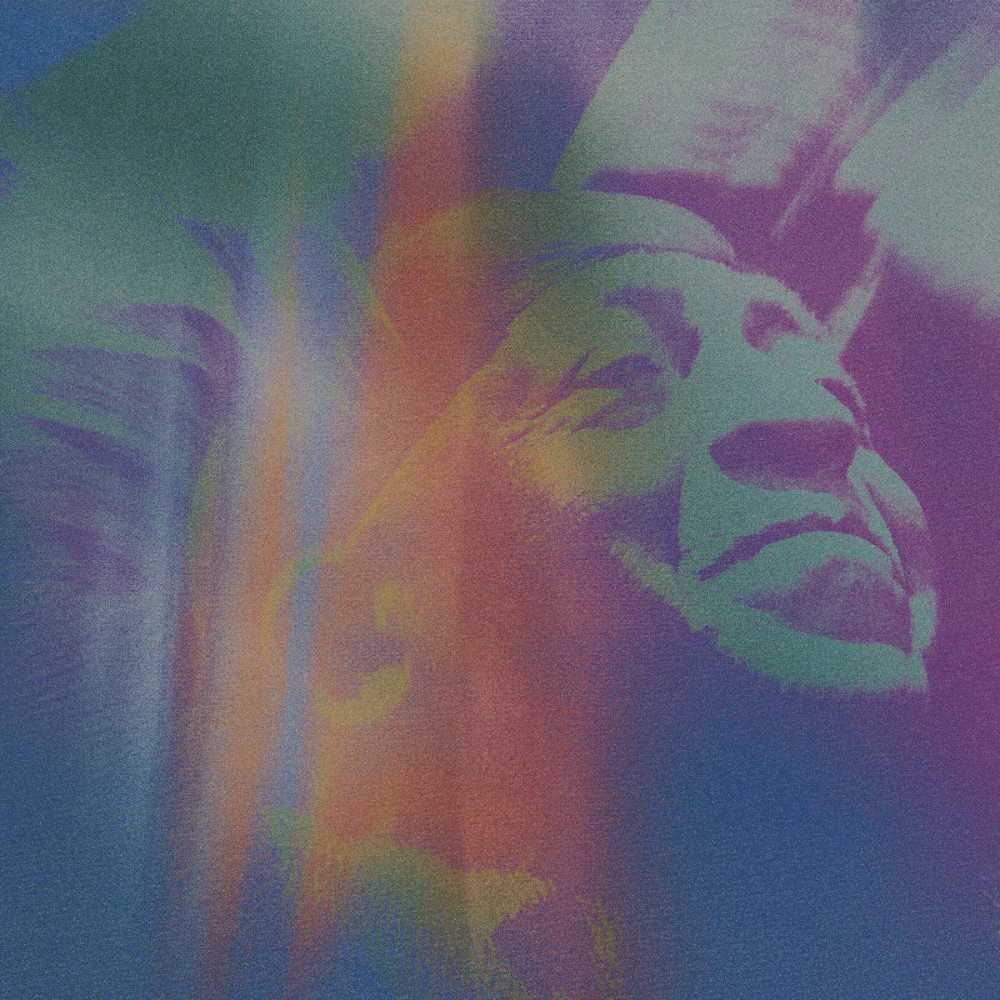 Titres
1. Dancing Dimensions 3:36
2. Heaven 4:06
3. Do You Remember The Times We Had 3:32
4. Dimension 1:01
5. Apple Pie (Oh Me Oh My) 3:58
6. Ol Safiya 3:28
7. El Eye Em Eh 2:33
8. Gimme Some Ice Cream 2:12
9. Dimension 0:40
10. My Favorite Song 3:35
11. Dimension 0:48
12. Hung Up On My Dream 4:14
13. Promises 3:52
14. If It Wasn't For Love 4:30
Crédits
Ural Thomas
: chant
Brent Martens
: guitare
Scott Magee
: batterie, chant
Steve Aman
: claviers
Écriture :
Scott Magee
,
Brent Martens
,
Ural Thomas
Enregistrement :
Scott Magee
(titres 1 à 11, 13, 14),
Sacha Muller
(titre 12)
Mixage :
Jeff Stuart Satzman
Mastering :
Dave McNair
Coproduction :
Brent Martens
,
Steve Aman
Production :
Scott Magee
Présentation
URAL THOMAS & THE PAIN a écrit :

Walking through the residential heart of Portland's Mississippi district you'll find a charming wooden house under the overcast Oregon sky. This local landmark is the home of soul legend Ural Thomas, built by hand with found materials decades ago. The basement is overflowing with musical equipment. When you walk down into the room you may see Portland's Soul Brother Number One at the table chuckling, telling stories and jokes, and espousing his personal humanist philosophy obtained from 82 years of unfathomable experiences. He's often joined by either his generations of biological posterity or the adopted family that is his band, The Pain. You may also find this infinitely magnetic personality ripping through a cover song at full volume or working out a new original with his loved ones.

Though Ural Thomas is universally recognized as one of the most exciting singers remaining from the original soul era, and an active musical institution for over 60 years, his band, all decades younger, are treated as equals. The Pain are no backing band, but rather a well-oiled tightly-knit musical aggregation that's spent the last eight years with Thomas developing a unique sound of its own.

Born in Meraux, Louisiana, in 1939, and moving with his family to Portland, Oregon during World War II, Ural Thomas grew up to become Rose City's Soul Brother Number One. Already an established singer in his teens, he became the leader of the wild twistin' rhythm and blues vocal group The Monterays - who achieved regional fame and recorded the canonical single

"Push-Em Up"

for the local Sure Star Records. His success brought him to Los Angeles where he caught the ear of industry bigwig Jerry Goldstein of The Strangeloves, best remembered for managing Sly and The Family Stone and producing dozens of iconic records by the likes of War, The McCoys, and The Angels. Goldstein saw star quality in the young singer and brought him into the studio with arranger Gene Page (known for thousands of recordings with everyone from Aretha Franklin to Elton John to a veritable who's who of Motown stars) to record two landmark 1967 singles

"Pain Is The Name of Your Game"

and

"Can You Dig It"

for the MCA pop subsidiary UNI. Around this point Ural also recorded a 1968 live LP for MCA's soul imprint Revue and the 1967 with James Brown-informed proto-funk dancefloor dynamite that is

"Deep Soul"

for Seattle's Camelot label. All are widely admired and continue to be heard at DJ sets and dance parties worldwide.

Ural Thomas next left Los Angeles to record in Cincinnati at King Records with James Brown's production manager Bud Hobgood. After the two had a falling out, Portland's soul man took a bus to New York City where he was featured more than forty nights at the Apollo. Eventually disillusioned with the industry and missing the communal aspect of making music, by the end of the 1960s he returned to Portland where he established a Sunday night jam session that continued for decades. In 2014 Portland DJ and drummer Scott McGee sat in. They became friends and within months Magee had assembled a full show band that they christened Ural Thomas and The Pain. The new group wasted no time performing and recording, touring the world and releasing two LPs between 2015 and 2018.

So few of soul music's original practitioners of are still among us. Even fewer are still active. And of those, even fewer can still deliver the goods on the same level that made your hair stand on end the first time you dropped the needle on their record. Rumor had it that the complete package of undiminished passion, sweat, wailing, dancing, and banter, the elusive soul man we always seek out, could be found tearing it up in the Pacific Northwest. When Ural Thomas finally made it out east to play at Jonathan Toubin's soul revue billed alongside Irma Thomas, Archie Bell, Joe Bataan, and other legends, it was his first New York City gig since his Apollo reign four decades prior. Having previously shared the stage with James Brown, Stevie Wonder, Otis Redding, Etta James, and nearly any star from the hyper-competitive world of classic soul performance, Ural Thomas was not intimidated. He rose to the occasion, bringing down the house both nights and drenching an entire new generation of New Yorkers in his soul sweat!

And the band played on... Despite the usual COVID-19 obstacles, Ural Thomas and The Pain finally completed their much-anticipated

third album

, Dancing Dimensions. While exploring everything from sweet Chicago soul to airy West Coast psychedelia to Sly funk, their latest collection retains the distinctive sound the band organically developed organically over years of relentless work. Classic yet unmistakably contemporary at the same time,

"Dancing Dimensions"

is the most accurate representation of The Pain's unique flavor, power, and musical breadth committed to vinyl thus far.
Autre présentation sur le site du label
BELLA UNION

ICI
.

Parution le 03 juin 2022.

Je vois deux pochettes : une sur
BANDCAMP
et une autre sur le site des
guerrières
.
Peut-être que vous avez l'information / à ces deux présentations
De plus,
je n'ai pas tous les crédits / musiciens, choristes... Infos à partir du verso figurant sur les guerrières.
Merci à
Justin Copeland

(trompettiste vivant en Oregon tout comme Ural Thomas ; il avait fait une tournée aux USA avec le band)
pour l'info / tournée : peut être d'autres dates car le band devrait, semble-t-il, faire une tournée Européenne à partir de fin août/septembre.

L'ALBUM en écoute complète sur le site
BANDCAMP
.
Ural Thomas & The Pain_2022_Dancing Dimensions

Sonorité, peut-être par moment, plus 'crossover' comme dirait Jean.

À vous de découvrir, j'ai fait deux écoutes de l'opus, cet univers me plait, me convient, m'apaise, me détend...
Ural Thomas & The Pain - Dancing Dimensions
(N°1)

Planant... écoutez...

Ural Thomas & The Pain_2022_"Heaven"
(N°2)

Un peu dans l'esprit de The Soul Of John Black, l'album Black John (2009) avait bien capté mes sens.

Ural Thomas & The Pain_2022_"Apple Pie (Oh Me Oh My)"
(N°5)




Ambiance aérienne funky (cette guitare en fond un régal), percussions tout en délicatesse... piste de danse !
Ural Thomas & The Pain_2022_"Ol Safiya"
(N°6)



New Orleans feeling : Allen Toussaint, Meters, Neville Brothers : YES!
Ural Thomas & The Pain_2022_"El Eye Em Eh"
(N°7)
Entre la Nouvelle Orléans et le Texas : sensation de voir des cowboys durant la première minute, puis phase vers les marais du pays du

Indian Funk

.
Ural Thomas & The Pain_2022_"Gimme Some Ice Cream"
(N°8)

Ural Thomas & The Pain_2022_"My Favorite Song"
(N°10)

Ural Thomas & The Pain_2022_"Hung Up On My Dream"
(N°11)


Ural Thomas & The Pain_2022_"If It Wasn't For Love"
(N°14)

La partie instru avec les vocaux, très belle.
EDIT

L'intro avec la voix d'enfant et le titre donné au morceau N°8,
"Gimme Some Ice Cream"
, ont créé une association dans mon cerveau avec le stand up d'
Eddy Murphy
(voir vidéo ci-dessous).
Eddie Murphy_1982_"Ice Cream"
---------------------------------------------------------------------------------------------------------------------------
Ural THOMAS & The PAIN sur Funk-O-Logy
ALBUM(S)
-->Ural Thomas And The Pain – The Right Time (Tender Loving Empire TLE-077, 2018)
-->Ural Thomas & The Pain - Dancing Dimensions (Bella Union, 2022)
CONCERTS
Ural Thomas & The Pain