Ural Thomas And The Pain – The Right Time

(Tender Loving Empire TLE-077, 2018)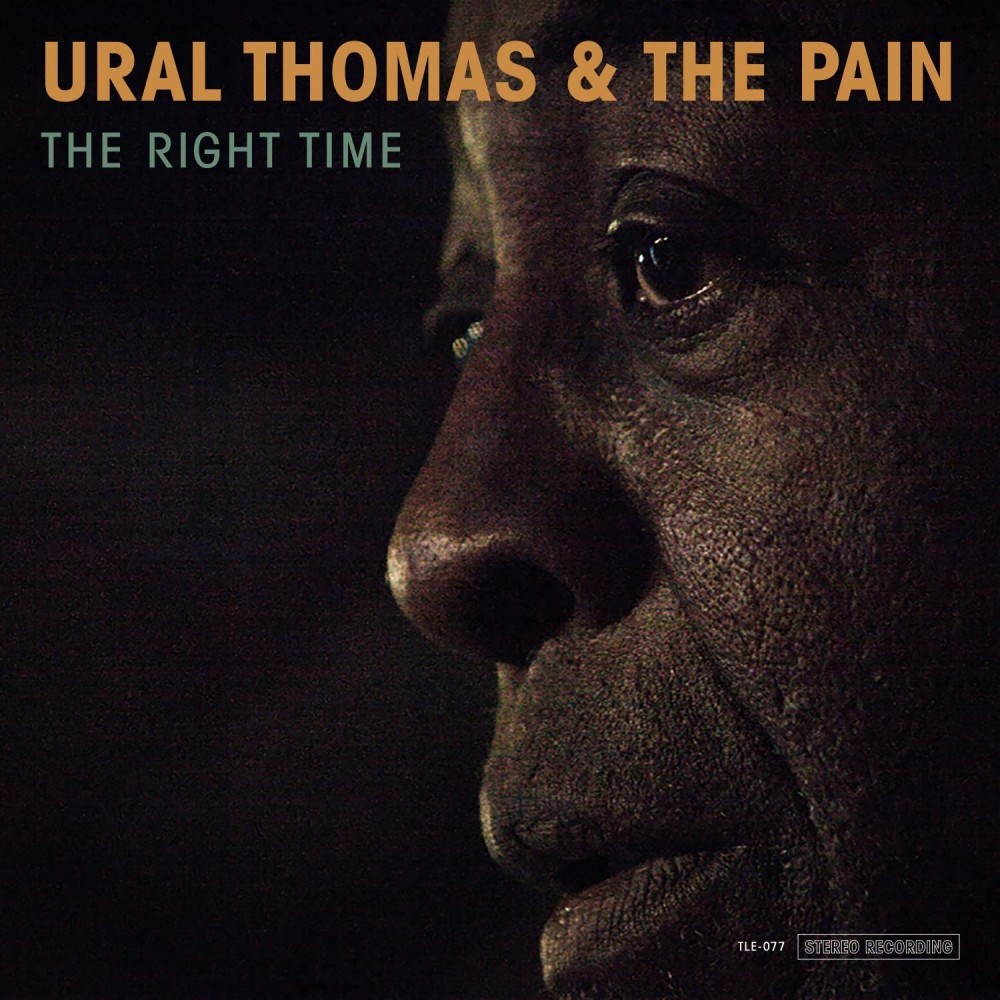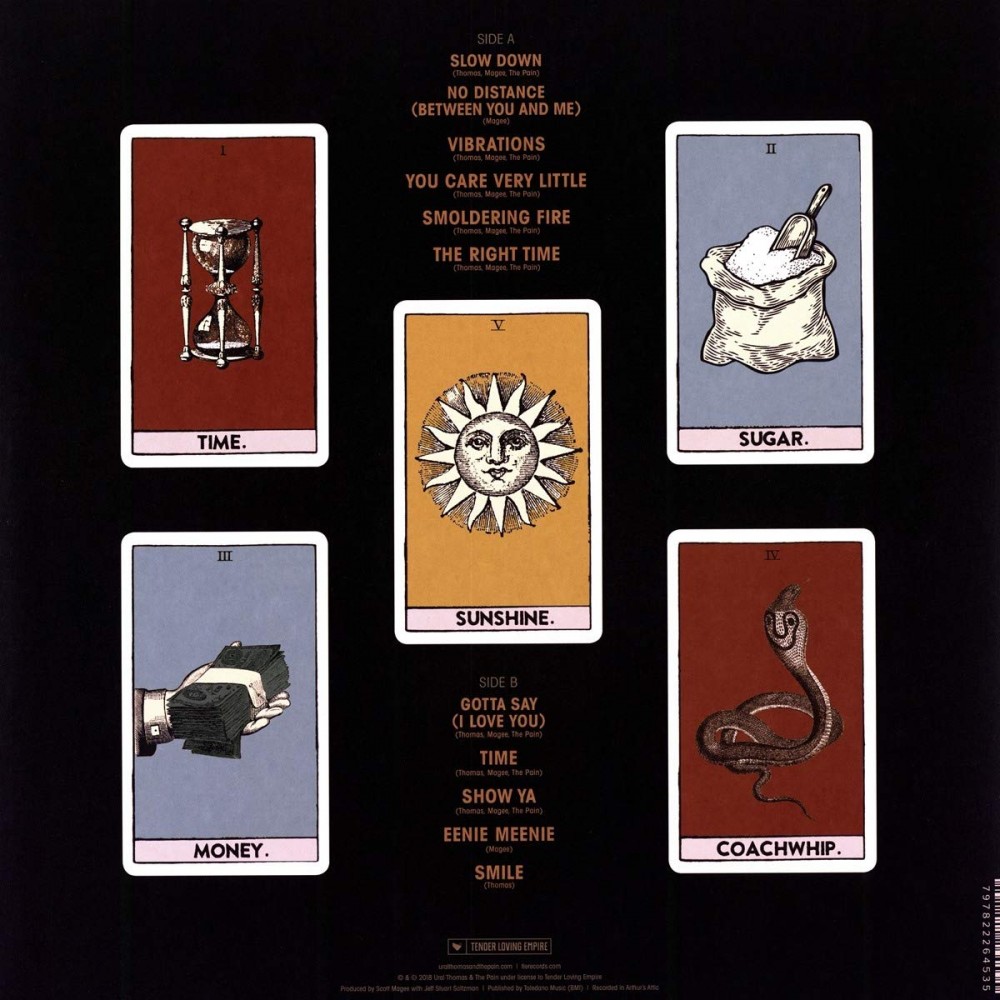 Titres
A1 Slow Down
A2 No Distance (Between You And Me)
A3 Vibrations
A4 You Care Very Little
A5 Smoldering Fire
A6 The Right Time

B1 Gotta Say (I Love You)
B2 Time
B3 Show Ya
B4 Eenie Meenie
B5 Smile
Crédits
Ural Thomas
: chant
Arcellus Sykes
: basse
Brent Martens : guitare
Scott Magee
: batterie, vocaux
Steve Aman
: claviers
Willie Matheis
: saxophone ténor
Bruce Withycomb
: saxophone baryton
Dave Monnie
: trompette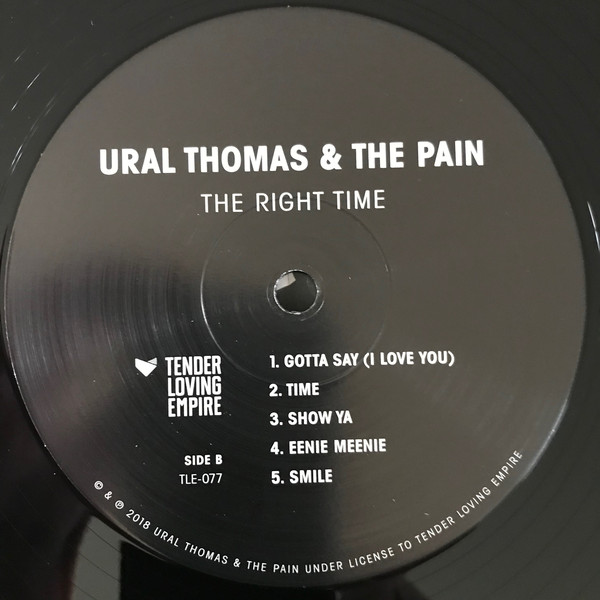 Présentation
Ural Thomas And The Pain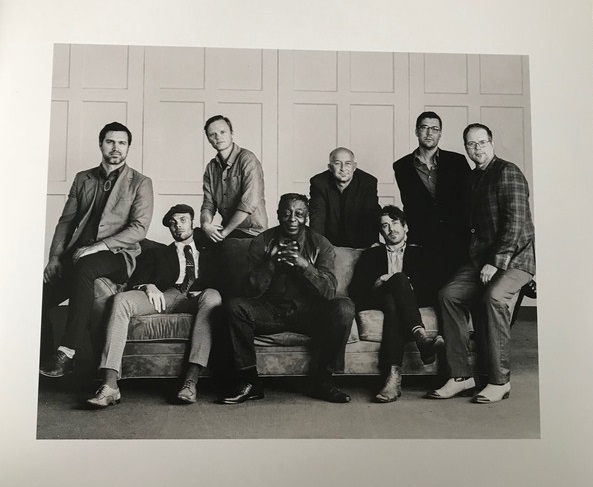 Site internet :
https://www.uralthomasandthepain.com/

Twitter :
https://www.instagram.com/uralthomasandthepain/

Facebook :
https://www.facebook.com/uralthomasandthepain
CD

L'album existe en format CD : références catalogue similaires au vinyle.
Titres
1. Slow Down
2. No Distance (Between You And Me)
3. Vibrations
4. You Care Very Little
5. Smoldering Fire
6. The Right Time
7. Gotta Say (I Love You)
8. Time
9. Show Ya
10. Eenie Meenie
11. Smile
La chaine tube du label
TENDER LOVING EMPIRE RECORDS
:

https://www.youtube.com/user/tenderlovingempire/videos


Découverte du band sur la page tube de
Justin Copeland
,
trompettiste (a joué avec
Ural Thomas
lors d'une tournée) et c'est aussi un passionné de parfums.

L'ALBUM EN ÉCOUTE
Ural Thomas And The Pain_2018_The Right Time
Album disponible sur
BANDCAMP
, les
guerrières
, etc.

---------------------------------------------------------------------------------------------------------------------------
Ural THOMAS & The PAIN sur Funk-O-Logy
ALBUM(S)
-->Ural Thomas And The Pain – The Right Time (Tender Loving Empire TLE-077, 2018)
-->Ural Thomas & The Pain - Dancing Dimensions (Bella Union, 2022)
CONCERTS
Ural Thomas & The Pain