Fishbone - Give A Monkey A Brain...
And He'll Swear He's The Center Of The Universe
(Columbia CK 52764, 1993)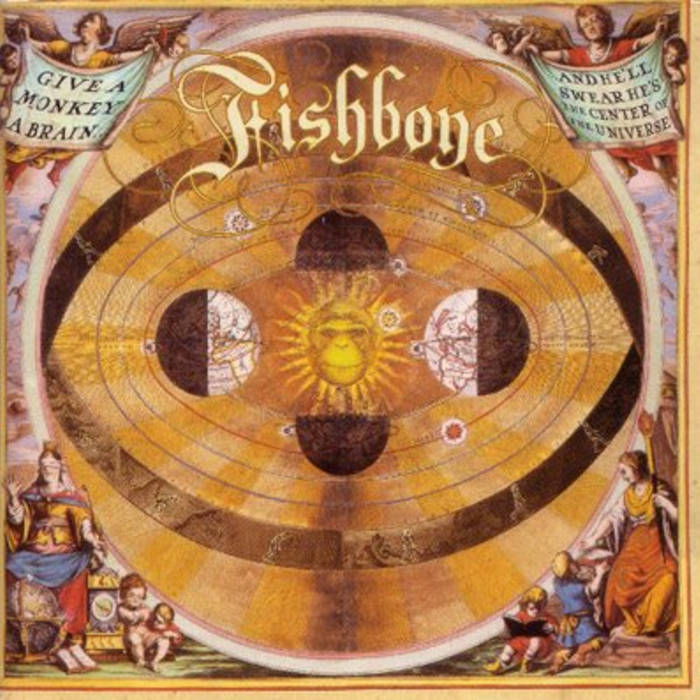 Titres
1. Swim 4:42
2. Servitude 5:20
3. Black Flowers 5:46
4. Unyielding Condition 4:45
5. Properties Of Propaganda (Fuk This Shit On Up) 5:22
6. The Warmth Of Your Breath 4:55
7. Lemon Meringue 6:10
8. They All Have Abandoned Their Hopes 4:58
9. End The Reign 5:23
10. Drunk Skitzo 5:17
11. No Fear 6:01
12. Nutt Megalomaniac 5:43
Crédits
Fishbone
Angelo Moore
Christopher Dowd
John Bigham
John Norwood Fisher
Kendall Rey Jones
D. Fish
Walter A. Kibby II
Artistes Additionnels
Billy 'Bass' Nelson
: vocaux (titre 7)
Aklia Chin, Kristen Vigard, Vicki CalhounHand
: vocaux (titre 12)
Damon Wayans
: voix [sample] (titre 1)
Donald Cully, Serf Conceicao
: claps (titre 12)
Branford Marsalis
: saxophone (titre 10)
Arrangements [vocaux] :
Billy 'Bass' Nelson
(titre 7)
Mastering :
Howie Weinberg
Mixage :
Andy Wallace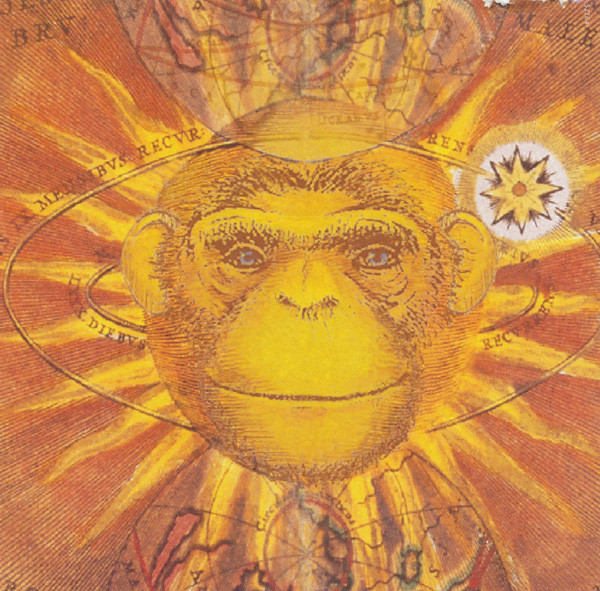 Présentation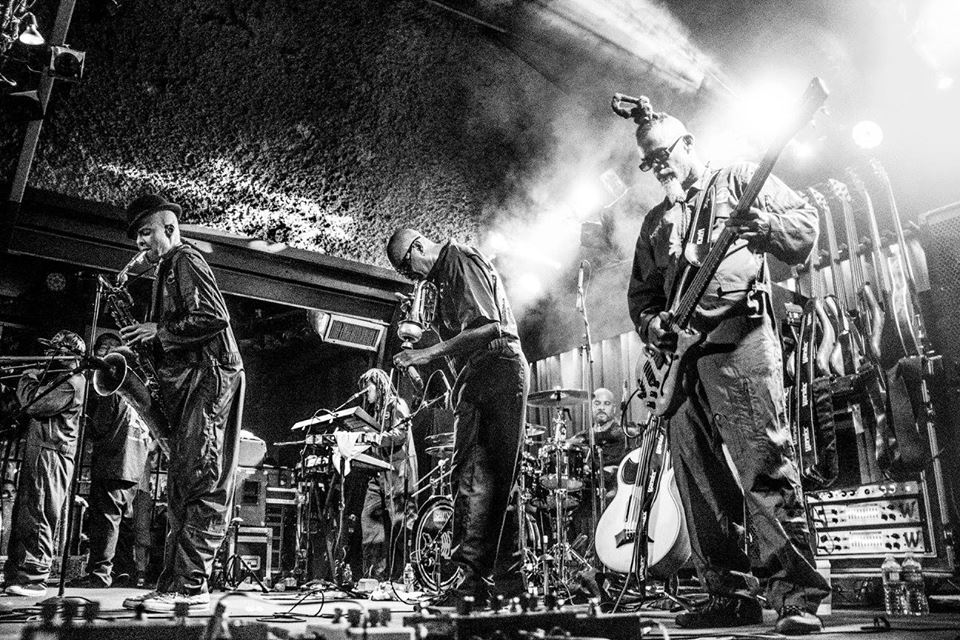 Source : https://www.facebook.com/fishbonemusic/ ... e_internal

Fishbone



Un réveil en douceur

avec les
Fishbone
.

L'album est en écoute sur le
Bandcamp
du groupe et c'est
ici
.

Comme le précise
Danouche
, c'est un univers Metal avec une bonne dose de Funk / P-Funk sur certains titres. Les guitares font swinguer, la batterie décrasse les tympans...
Et un super choix de titre pour cet album :
Give A Monkey A Brain... And He'll Swear He's The Center Of The Universe
.

L'album existe aussi en format K7 et LP.
Ci-après les titres groovants parfois ultra frappés (" et à la limite mais tellement bons.
Dans un autre univers

"Black Flowers"

(titre 3) est top.
Fishbone_1993_"Properties of Propaganda (Fuk This Shit on Up)"
(titre 5)



Fishbone_1993_"The Warmth of Your Breath"
(titre 6)
Pas groovant mais j'adore le déferlement vrombissant de la batterie, sonorité explosive et le glissement des notes de la basse...
Fishbone_1993_"Lemon Meringue"
(titre 7)


On pense à des groupes comme Dag à l'écoute de ce morceau.
Fishbone_1993_"Nutt Megalomaniac"
(titre 12)