Earth, Wind & Fire - Brazilian Rhyme / My Love
(Athens Of The North ATH 043, 2017)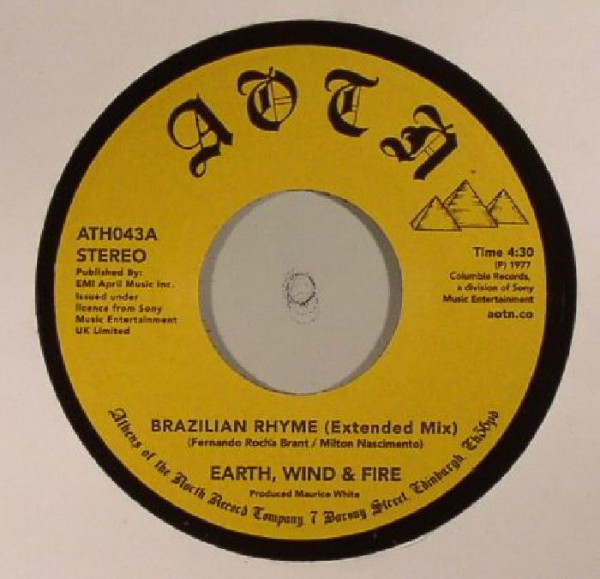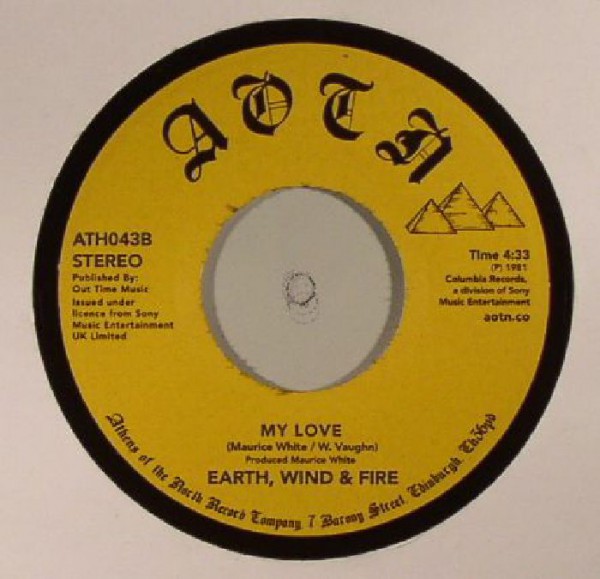 Titres
A - Brazilian Rhyme 4'33"
B - My Love 4'32"
Sortie aujourd'hui 23 Mars de ce single chez le merveilleux label Athens Of The North de ce single où l'on trouve le génial "Brazilian Rhyme" dont les pauvres 1'20" figurant sur l'album 'All'n All' nous avaient laissés frustrés depuis 1977!
Enfin quelqu'un s'est penché sur les bandes et a retrouvé la version complète avec maintenant 4'33 de pur bonheur.
En face B un titre extrait de 'Raise' dans une version différente de l'album
Si j'ai un conseil à vous donner c'est d'en profiter rapidement car si vous connaissez le label, vous savez que beaucoup de leurs N° de catalogue sont aujourd'hui épuisés. La même chose se profile à l'horizon puisque AOTN eux mêmes ont demandé à leurs distributeurs de ne vendre qu'un seul exemplaire par personne!
Ecoute possible
ICI