Sai Galaxy – Get It As You Move
(Soundway SNDW 12047, 2022)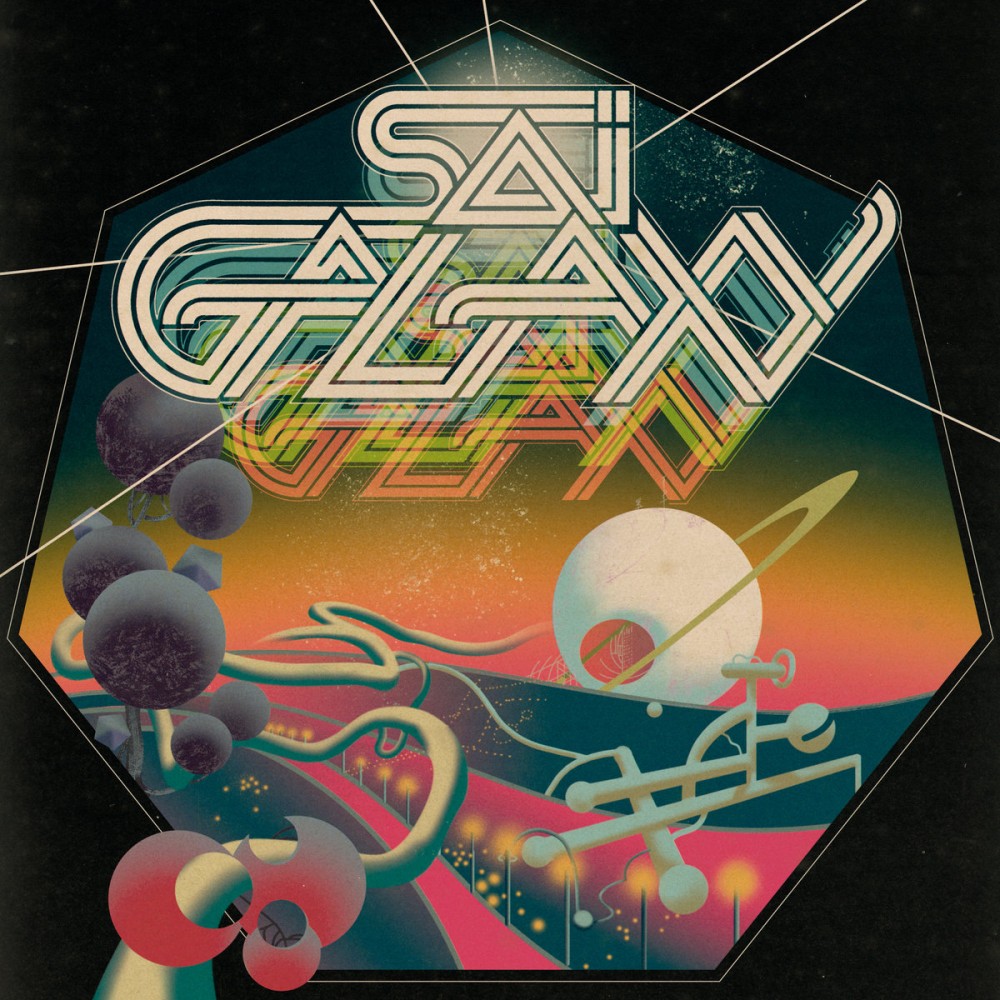 Titres
A1 Rendezvous 6:03
A2 Obio 5:31

B1 Don't Wanna Be Your Lover 5:39
B2 Get It In The Sun 5:19
Crédits
Vanessa Baker
: featuring (A1)
Gabriel Otu
: featuring (A2)
Raymond Ledon
: featuring (B1)
Olugbade Okunade
: featuring (B2)
Simon Durrington
Mastering :
Daniel San
Production :
Simon Durrington
Présentation
SOUNDWAY RECORDS a écrit :

As the name suggests, Sai Galaxy represents a star-studded cluster of artists from around the world – their varied styles colliding to form a refreshing fusion of classic Afrobeat, Disco and West African Funk.

Drawing from the influence of 70s and 80s Nigerian artists such as Nkono Teles, Jake Sollo and Mike Umoh, the Sai Galaxy collective is on a mission to reproduce the analogue warmth and groove from those decades. Consequently, they lean heavily on 70s production techniques - free from the predictable rigidity of digital sequencing. Combined with a wealth of live music experience between them, the result is a melting pot of musicians flying in such tight formation you'd be forgiven for assuming they'd passed through quantisation.

It comes as no surprise then that many of the musicians on the

Get It As You Move

EP have previously collaborated on other projects. The symbiotic relationship is undeniable - from the raw unadulterated drums, to the wobbly bass, squelchy synth, smoky vocals and spontaneous percussive jams.

Spearheaded by Australian multi-instrumentalist Simon Durrington (who also produces under the moniker Sai Galaxy), the members include Olugbade Okunade - former trumpet player from Seun Kuti's Egypt 80 - as well as guests Gabriel Otu, Ray Lédon and Vanessa Baker.

Several of these artists appear with Digital Afrika, the live electronic outfit from Simon Durrington and Zhonu Moon, which signed in 2020 to Carl Cox's imprint Awesome Soundwave. Others include Papua New Guinean musician Ray Lédon, who performs alongside Durrington in Sorong Samarai, a political band primarily made up of West Papuan indigenous tribes living in exile.

While the EP seeks to reflect 70s production, glimpses of contemporary elements can be found in the arrangements and harmonies, at times reminiscent of modern artists such as Lord Echo, Bosq and Voilaaa. On the lead single '

Rendezvous

', featuring the sultry vocals of Vanessa Baker, the drums temporarily slip out of four-to-the-floor and into a shuffling breakbeat, while Ray Lédon's voice gets a distorted, filtered treatment on '

Don't Wanna Be Your Lover

'.

Channelling West African Funk with a touch of psychedelia is the single '

Obio

', featuring lyrics in the language of Ga, as sung by Ghanaian artist Gabriel Otu. On each track, the ensemble explores the theme of the dancefloor experience - finally epitomised by '

Get It In The Sun

', a joyful rallying call to join the festivities. As Durrington believes: "dance is vital to health and community". And with

an EP that urges you to dance from start to finish

, consider Sai Galaxy a cosmic tonic for the modern lifestyle. Out now on digital,

vinyl out 23 September
Source : SOUNDWAY RECORDS / SAI GALAXY
Le maxi 45T est en écoute sur le
BANDCAMP
de
SAI GALAXY

ICI
.
Liens internet
- Soundway :
https://soundwayrecords.com/release/310 ... s-you-move
- Youtube :
https://www.youtube.com/channel/UCFVIvv ... w/featured
Olugbade Okunade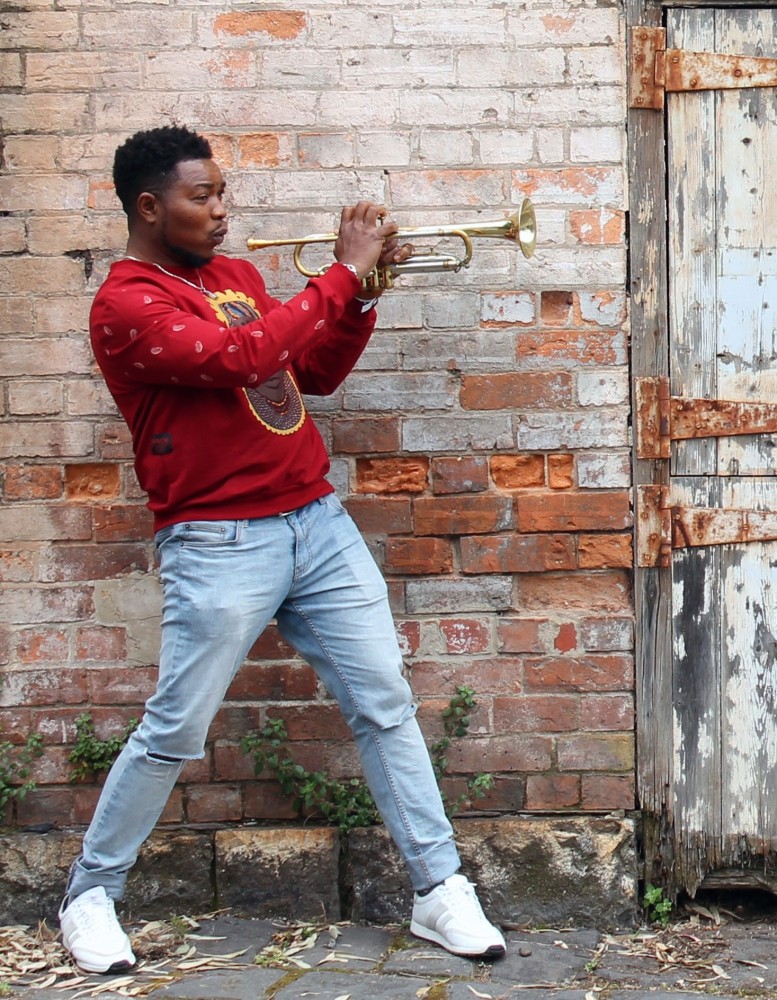 Source : SOUNDWAY RECORDS


Tu veux te bouger sans coupure par des slows, alors, c'est le bon plan.


Face A
Sai Galaxy_2022_"Rendezvous"
(A1)


Univers qui peut rappeler pour cet esprit dansant Daft Punk - Random Access Memories (2003), en conséquence Pharell Williams et au toujours prolifique Nile Rodgers.
Sai Galaxy_2022_"Obio"
(A2)


Si vous aimez des vibes sonores de feu Manu Dibango, de Bibi Tanga & The Selenites, ce maxi est fait pour vous.
Face B
Sai Galaxy_2022_"Don't Wanna Be Your Lover"
(B1)

Sai Galaxy_2022_"Get It In The Sun"
(B2)


Si vous accrochez, n'hésitez pas à découvrir
William Onyeabor
dont la musique était parsemée de synthés, rappelant ce qui se fait de nos jours, sonorité à la fois 'actuelle' et en lien avec le groove du passé.

------------------------------------------------------------------------------------------------------------------------------
SAI GALAXY sur Funk-O-Logy
MAXI(S)
-->Sai Galaxy - Get It As You Move (Soundway SNDW 12047, 2022)