R.I.P. Patrick ADAMS
17 Mars 1950 - 21 Juin 2022 (72 ans)
Producteur, auteur compositeur, arrangeur, découvreur de talents et fondateur de tellement de labels...
Disparu à l'âge de 72 ans...
La liste des labels qu'il a créé, ou pour lesquels il a travaillé, est juste incroyable, P&P Records, Red Greg Records, Salsoul Records, Prelude Records, Mirage, Roulette, même des majors comme Atlantic (Phreek), et j'en passe...
La liste des artistes pour, ou avec, qui il a travaillé est encore plus hallucinante : Bumblebee Unlimited, C# Sharp, Caress, Center Stage, Dazzle, Golden Flamingo Orchestra, Inner Life, Mark IV, Musique, Phreek, Rainbow Brown, Sandy's Gang, Sine, The P.A. System, The Sparks, Universal Robot Band, Wish, Cloud One, The "P" Crew, The Eight Minutes, Debbie Taylor, The Tribe, Black Ivory, Daybreak, Executive Suite, Donna McGhee, Four Below Zero, Marta Acuna et des dizaines d'autres...
Patrick Adams, Leroy Burgess & Ray Caviano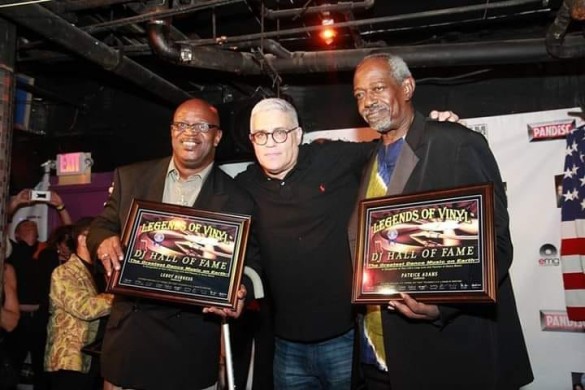 Pour ceux qui veulent découvrir un bon paquet de son aventure musicale je peux recommander l'intégrale des faces de P&P (label fondé par lui et Peter Brown)
https://www.discogs.com/master/625998-V ... TxBs9-zGDI
Patrick alors qu'il venait de fêter son 72ème anniversaire il y a 3 mois...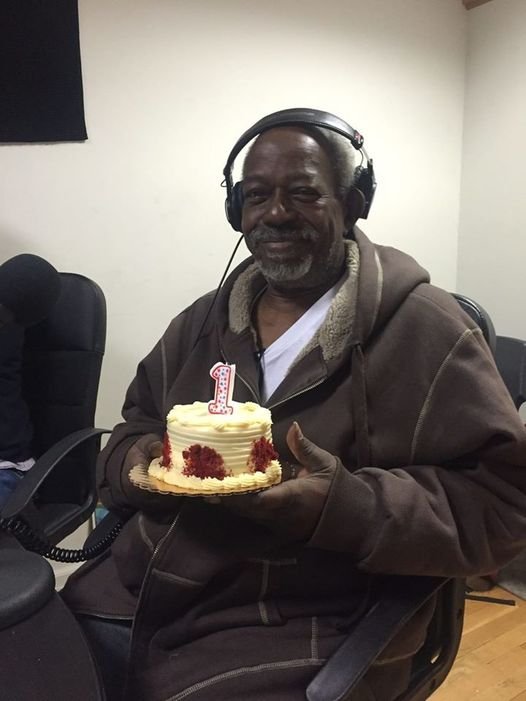 Un florilège des réactions d'autres grands de la musique suite à la disparition de Patrick ADAMS...
Leroy BURGESS
: "SOME FOLKS YOU WISH COULD JUST LIVE FOREVER.
They can't.. you know. And don't.
Neither will we.
Doesn't stop us from wishing it though.
So it is with this man.
This quiet, humble genius... who took the time to see in me.. what I could not yet see. And presented it to the World.. even as he presented it to me.
Words fail miserably at times such as these...
.. Having no real power to convey the immensity of the actual reality. And we reflect upon the nearly unfathomable Blessing of GOD'S Gift of our moments together.
Patrick's work resounds around my heart.
Guiding my steps.. decade after decade.. like it always belonged there. It did.
And as his Spirit ascends into The KINGDOM we all hope to one day traverse, I carry it still. So very proudly.
GOD has him now.
He was always HIS.
And for fifty-four years of my life, he was mine too.
REST WELL, BELOVED MENTOR."
Christine WILTSHIRE
: " It is with the heaviest of hearts that I post this. My mentor, best friend, father of my daughter, and the man who gave me the opportunity to have the career that I've been blessed with is gone. Yesterday, Patrick passed away after a long and difficult battle with cancer. His musical influence was 2nd to none and I know there is not one of you who didn't sing along or tap your feet to one of his creations. In my eyes he will always be a Legend! As arrangements are made, they will be announced in the near future."
Rochelle FLEMING
: "I am so so sorry to hear about the passing of the fabulous Patrick Adams. The last time I had seen him was a few years back at an event. It was such a pleasure working with him on one of my earliest solo projects, "Love Itch" on Prelude Records. May he rest in eternal peace."
Ray Caviano (RFC Records): "RIP PATRICK ADAMS #DanceMusicPioneer
The Dance Music Community mourns the passing of the legendary PATRICK ADAMS, the architect of some of the most prolific and creative Dance music ever produced.
I was extremely proud and honored to have worked with PATRICK with the Venus Dodson album on Warner/RFC RECORDS."
Marc MAC
: "Rest In Peace. We've lost a giant. Someone more of us should have known. #PatrickAdams
"If you have listened to the radio at all in the last 40 years, chances are you've heard one of Patrick Adams's songs. He has worked in almost every facet of the industry – songwriting, producing, arranging, engineering, and having an indelible influence on artists across genres. While Adams's name is spoken with respect within the music industry, he's barely known outside of it." - Melissa Locker
We must never stop showcasing the great music our elders left for us and the great talented musicians responsible for the foundations we all jump on today."
Kirk Degiorgio: "The greatest to ever do it. Disco king. RIP Patrick Adams."
Dave LEE
: " Very sad news today, the veteran soul disco producer/song writer Patrick Adams has passed. When it comes to the style of music i love Patrick was one of the best that ever lived, especially when it came to his chords and string arrangements. Here's a few he wrote and produced - Musique - In the Bush, Keep On Jumpin, Cloud One - Atmosphere Strut, Flying High, Rainbow Brown - Till you Surrender, Sine - Just Let Me do My Thing, Main Ingredient - Evening on Love, Donna Mcgee - It Ain't No Big Thing - and that's just some of the better known ones. The word genius gets over used these days but Patrick was one. I never met him but we exchanged many messages on here and i recently re watched his Redbull interview, he had an interesting intelligent perspective on music. Safe onward journey Mr Adams, your music lives on."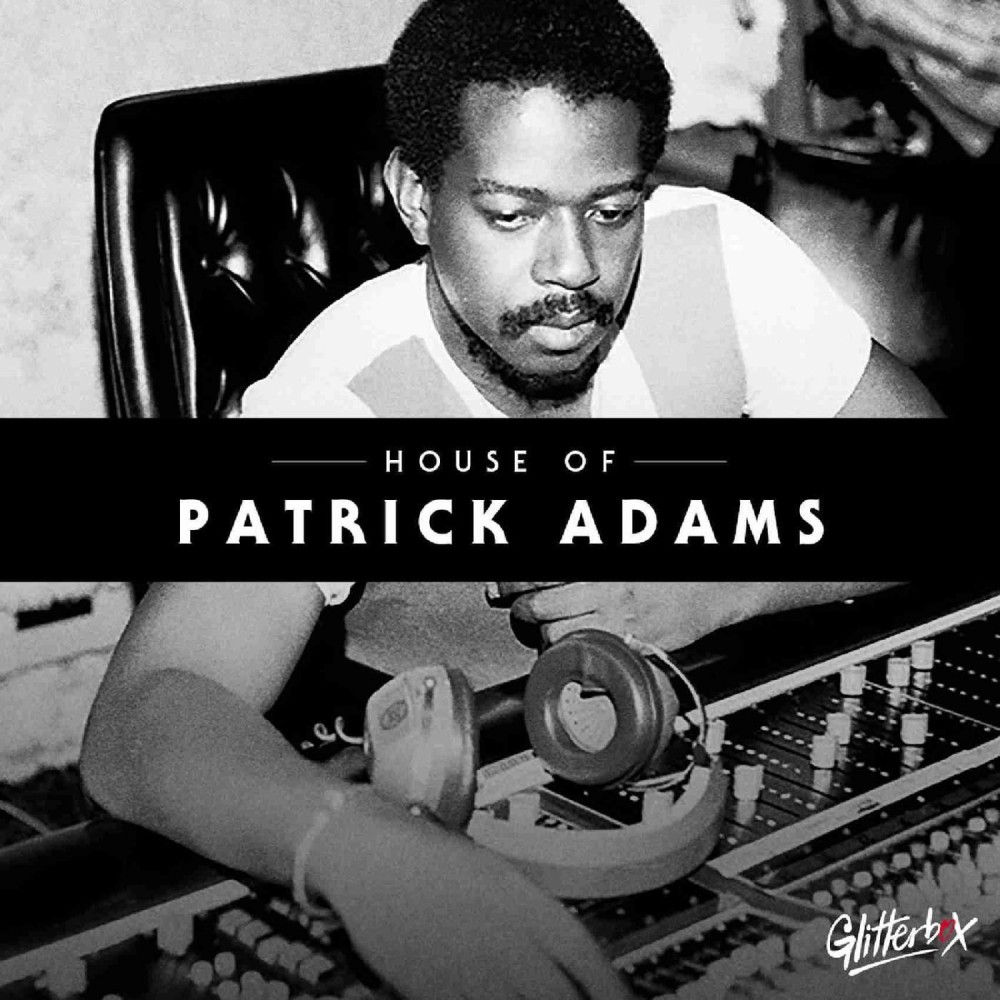 Une grande prod de Patrick Adams PHREEK
Cloud One - Disco Juice (un de mes tous préférés !!!)
Four Below Zero - My Baby's Got E.S.P.
Donna McGHEE - It Ain't No Big Thing
DISCO JUICE FOREVER.............