Kenny Carter - Showdown
- The Complete 1966 RCA Recordings
(Kent CDKEND 491, 2020)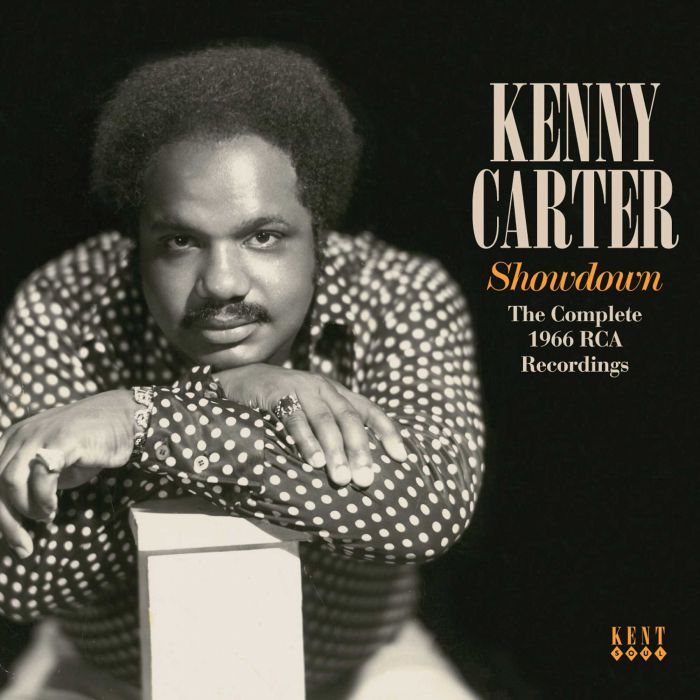 Titres
1. Every Time We Say Goodbye
2. You'd Better Get Hip Girl
3. I've Gotta Find Her
4. I Still Love Her
5. I Believe In You
6. Time After Time
7. Don't Go
8. Showdown
9. My Love
10. Living In The Land Of Heartaches
11. Like A Big Bad Rain
12. What's That On Your Finger
13. Round In Circles
14. I've Gotta Get Myself Together
15. Body And Soul
16. How Can You Say Goodbye
17. Lights Out
18. I'll Know
19. I'm Not The One
20. I'll Get By (As Long As I Have You)
21. I Can't Stop Laughing
22. Smile
Source et extraits : ACE RECORDS
.
Kenny Carter
a fait partie du groupe
The Detroit Magnificents
.
Un univers qui me rappelle les crooners, et par moment, je retrouve l'univers de
Ray Charles
.

Quelques titres ont retenu mon attention comme
"Like A Big Bad Rain"
(N°11)

(lien non trouvé sur le tube)
dont ceux ci-après.
Kenny Carter - "Don't Go"
(N°7)
Kenny Carter - "Showdown"
(N°8)

Kenny Carter - "What's That On Your Finger"
(N°12)
Très MOTOWN, du style Smokey Robinson.
Kenny Carter - "Body And Soul"
(N°15)


Kenny Carter - "How Can You Say Goodbye"
(N°16)



MAGNIFIQUE : les violons pleurent, les vocaux sont émouvants tout comme le lead.