Various ‎– In The Red
: A Selection Of The Finest Britfunk 1980-1983
(Chuwanaga CHUWANAGA001, 2017)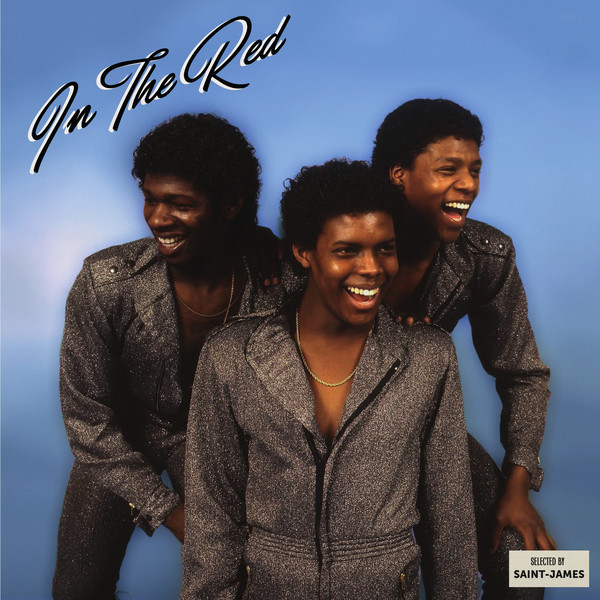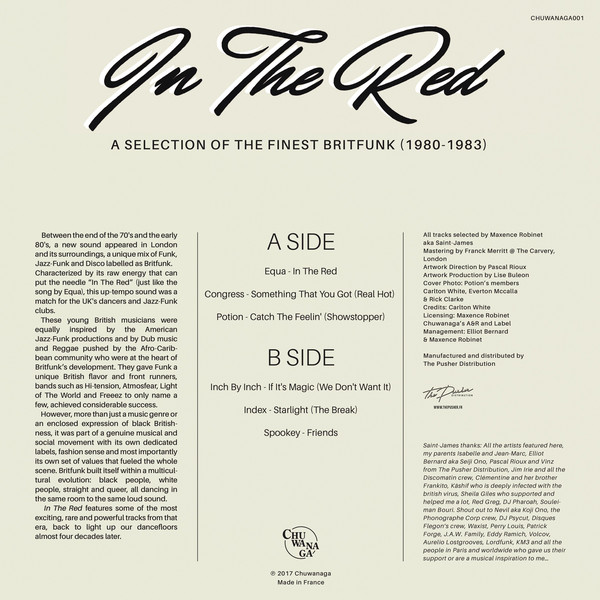 Titres
A1 Equa - In The Red 5:22
(Lester John Batchelor)
A2 Congress - Something That You Got (Real Hot) 5:03
(Dave Collins, Errol Reid, Randy Hope-Taylor, Tim Cansfield, Trevor Murrell)
A3 Potion - Catch The Feelin' (Showstopper) 6:54
(Carlton White, Everton McCalla, Rick Clarke)
B1 Inch By Inch - If It's Magic (We Don't Want It) 6:42
(Curtis Lugay, David Lugay, Sheila Giles)
B2 Index - Starlight (The Break) 6:01
(Index)
B3 Spookey - Friends 4:36
(C. Henry)
Crédits
Compilation, Notes :
Maxence Robinet
aka
Saint-James
Mastering :
Franck Merritt
Présentation
Various - In The Red: A Britfunk
(2017) est le premier volume compilé par le DJ Parisien,
Saint-James
(Maxence Robinet)
.
Le second volume
In The Red Volume 2: A Britfunk Selection By Saint-James
est paru cette année, lecture
ICI
.
Le groupe qui figure sur les deux volumes de cette compilation est :

Potion (Carlton White, Everton McCalla, Rick Clarke)
.
Maxence Robinet
aka
Saint-James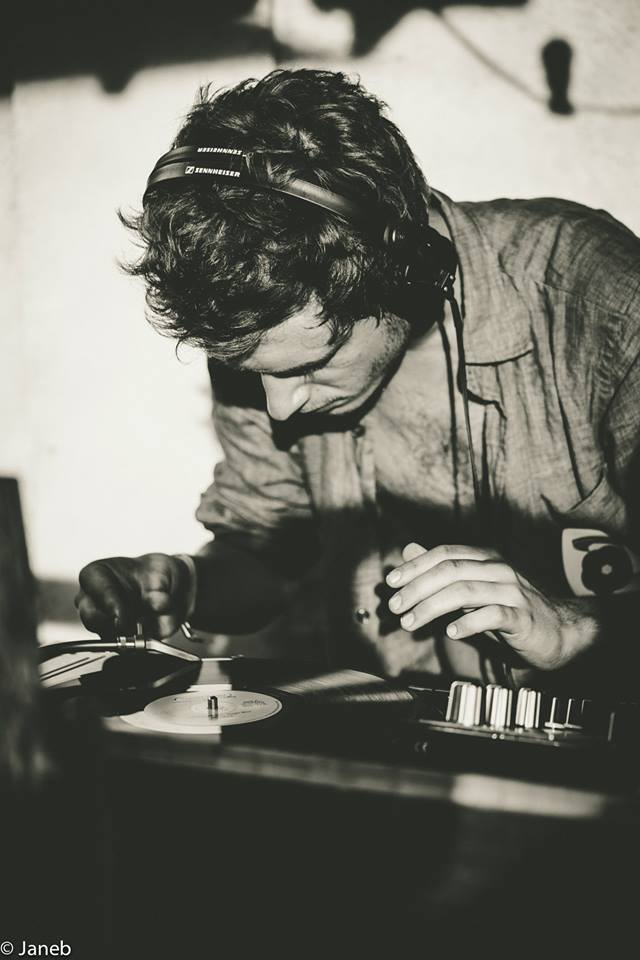 Son FB :
https://www.facebook.com/stjamesparis

FACE A
Equa_1983_"In The Red"
(A1)
Congress_1983_"Something That You Got (Real Hot)"
(A2)

Potion_1981_"Catch The Feelin' (Showstopper) "
(A3)
FACE B
Inch By Inch_1980_"If It's Magic (We Don't Want It)"
(B1)

Index_1981_"Starlight (The Break)"
(B2)
Spookey_1981_"Friends"
(B3)
---------------------------------------------------------------------------------------------------------------------------------------
Various - In The Red: A Britfunk
sur Funk-O-Logy
-->Various - In The Red: A Britfunk (Chuwanaga CHUWANAGA001, 2017)
-->Various - In The Red Volume 2: A Britfunk (Chuwanaga CHUWANAGA005, 2019)