Brass Eruption Feat.The Killer Funk Disco Express / Explosive Matter - Disco Baby / It's Lava Time
(Killer Funk KILLERFUNK 009, 2009)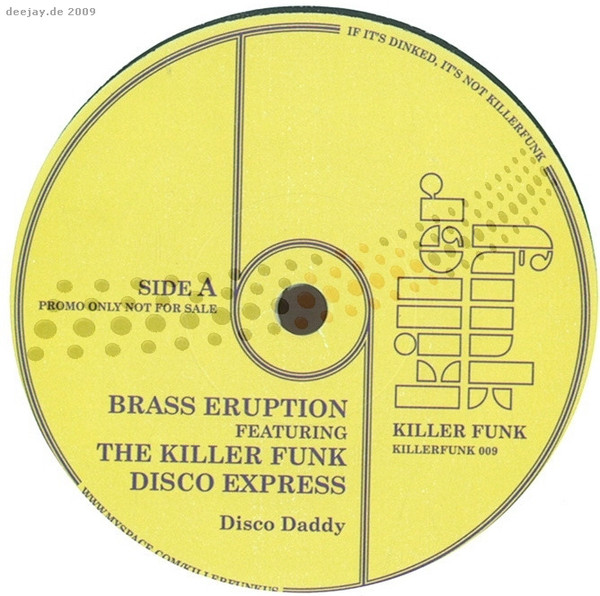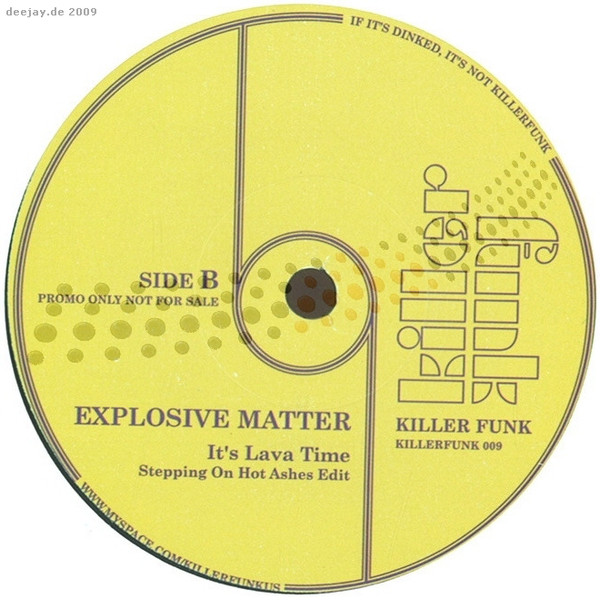 Titres
A
Brass Eruption Featuring The Killer Funk Disco Express - Disco Daddy
B
Explosive Matter - It's Lava Time (Stepping On Hot Ashes Edit)
Présentation
Brass Euption and Explosive Matter were two bands from Hawaii from the two Islands of Kilauea and Mauna Loa.

Both tracks were recorded in the late 1970's

and both ''Disco Daddy'' and ''It's Lava Time'' fuse elements of Funk and Disco to great effect both with 4 piece brass sections which made a big impact with their live shows. The original mix of ''Lava Time'' stretched on for 13 minutes so KILLER FUNK bring you and edited version which skips the countless solo's and goes for a more immediate approach."
- Source :
Kudo Records


Face A
Brass Eruption Feat.The Killer Funk Disco Express - "Disco Baby"
Face B
Explosive Matter - "It's Lava Time"
EXTRAIT(S)
ici