Prince - Purple Rain (Warner Bros./NPG Records 547374-2, 2017) 3 x CD + DVD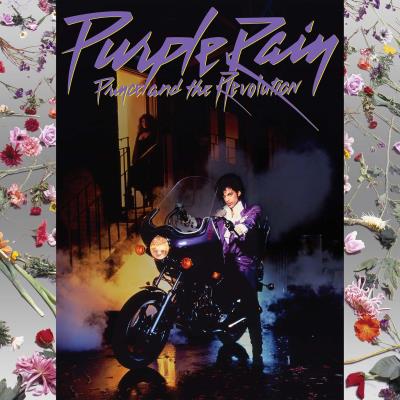 Titres
PURPLE RAIN DELUXE
CD1 : Album original (2015 Paisley Park Remaster)
1. Let's Go Crazy
2. Take Me With U
3. The Beautiful Ones
4. Computer Blue
5. Darling Nikki
6. When Doves Cry
7. I Would Die 4 U
8. Baby I'm A Star
9. Purple Rain
CD2 : From The Vault & Previously Unreleased
1. The Dance Electric
2. Love And Sex
3. Computer Blue ("Hallway Speech" version)
4. Electric Intercourse (studio)
5. Our Destiny / Roadhouse Garden
6. Possessed (1983 version)
7. Wonderful Ass
8. Velvet Kitty Cat
9. Katrina's Paper Dolls
10. We Can Fuck
11. Father's Song
PURPLE RAIN DELUXE – EXPANDED EDITION
Inclus CD1 + CD2
CD3 : Single Edits & B-Sides
1. When Doves Cry (edit)
2. 17 Days
3. Let's Go Crazy (edit)
4. Let's Go Crazy (Special Dance Mix)
5. Erotic City
6. Erotic City ("Make Love Not War Erotic City Come Alive")
7. Purple Rain (edit)
8. God
9. God (Love Theme From Purple Rain)
10. Another Lonely Christmas
11. Another Lonely Christmas (extended version)
12. I Would Die 4 U (edit)
13. I Would Die 4 U (extended version)
14. Baby I'm A Star (edit)
15. Take Me With U (edit)
DVD : Prince And The Revolution, Live at The Carrier Dome, Syracuse, NY, March 30, 1985
1. Let's Go Crazy
2. Delirious
3. 1999
4. Little Red Corvette
5. Take Me With U
6. Do Me, Baby
7. Irresistible Bitch
8. Possessed
9. How Come U Don't Call Me Anymore?
10. Let's Pretend We're Married
11. International Lover
12. God
13. Computer Blue
14. Darling Nikki
15. The Beautiful Ones
16. When Doves Cry
17. I Would Die 4 U
18. Baby I'm A Star
19. Purple Rain
Crédits
Prince
: chant, guitare
Brownmark
: basse
Wendy Melvoin
: chant, guitare
Bobby Z
: batterie
Lisa Coleman
: chant, piano, claviers
Matt Fink
: claviers
Un bien beau coffret que voilà, avec une version remastérisée en 2015 par le maître lui-même de l'album qui l'a placé sur le toit du monde + un CD d'inédits + un CD de singles et d'edits + un DVD avec le concert de Syracuse, New York, que certains d'entre nous connaissent déjà pour l'avoir en bootleg.
Parmi les inédits, "We Can Fuck" fait déjà l'unanimité parmi les fans, dont certains se le passent en boucle depuis quelques jours en se tenant la tête à deux mains...
funk-o-logy ne peut que chaudement recommander ce coffret qui fera date, en attendant, on l'espère, d'autres bonnes surprises du même tonneau, qui ne sauraient manquer vu la production prolifique du Kid of Minneapolis.