The Gap Band ‎- Magicians Holiday
(Shelter Recording Company Inc. SR-2111, 1974)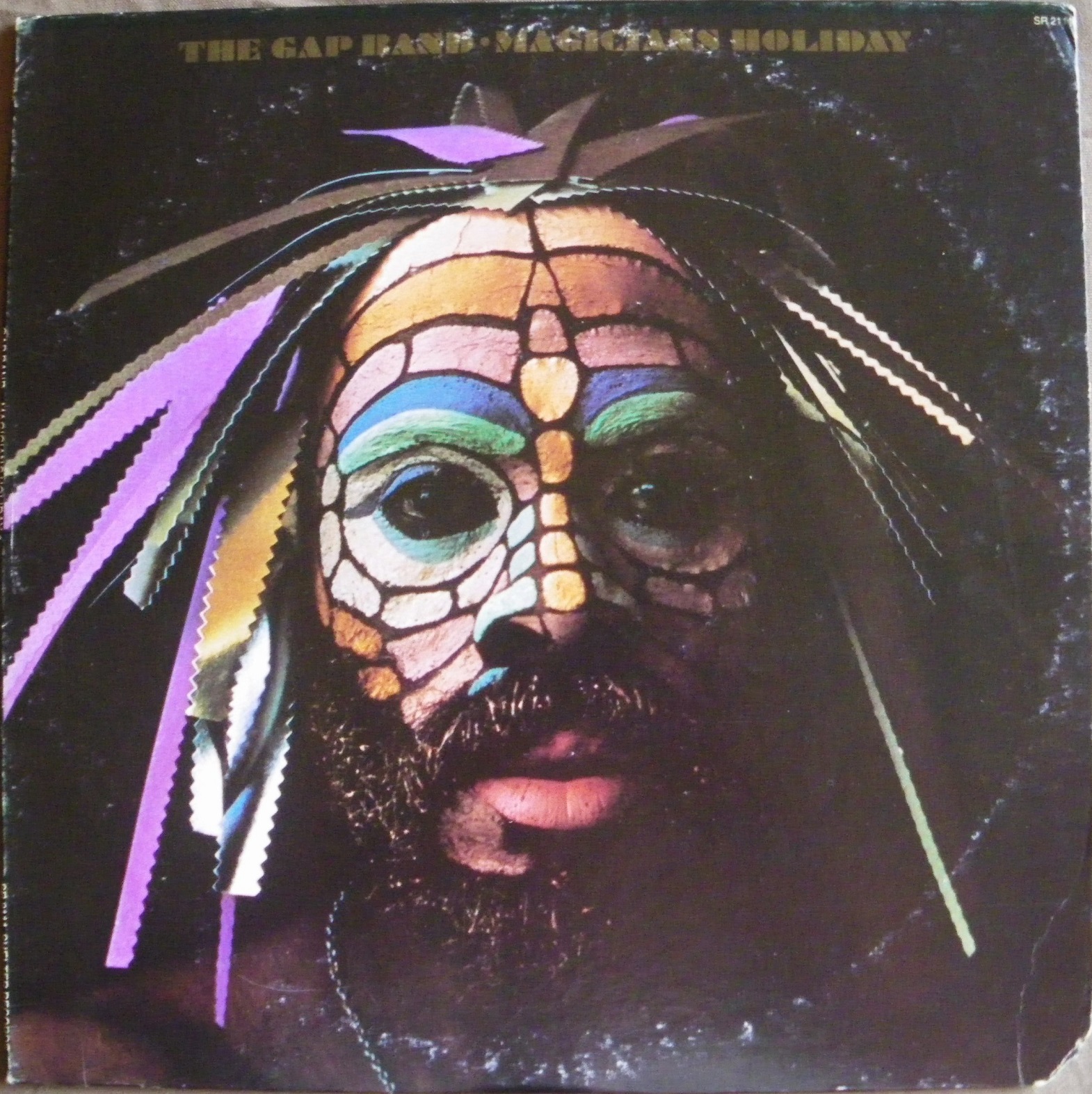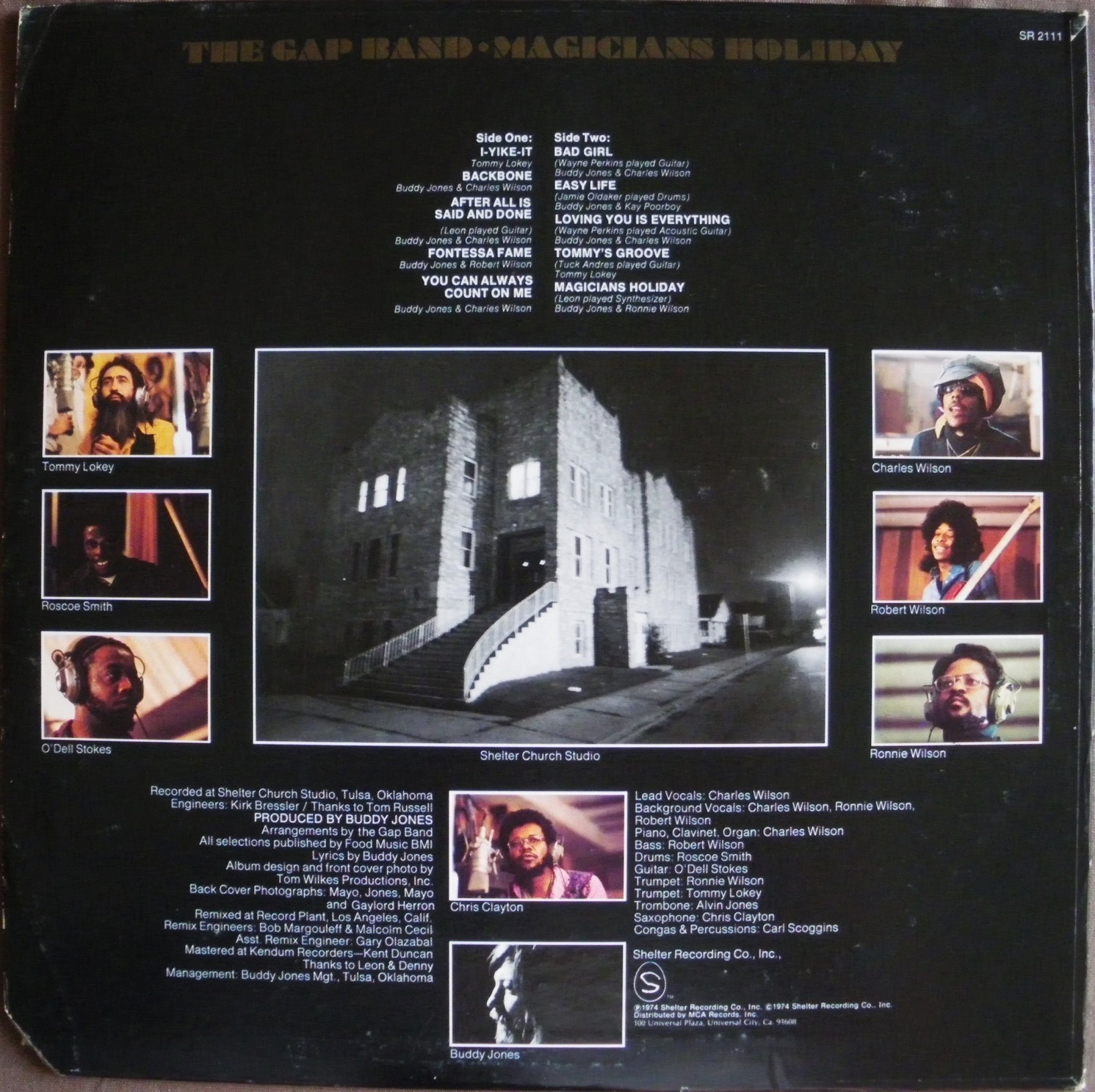 Titres
A1 I-Yike-It 2:46
(Tommy Lokey)
A2 Backbone 2:36
(Buddy Jones, Charles Wilson)
A3 After All Is Said And Done 3:25
(Buddy Jones, Charles Wilson)
A4 Fontessa Fame 4:30
(Buddy Jones, Robert Wilson)
A5 You Can Always Count On Me 5:00
(Buddy Jones, Charles Wilson)
B1 Bad Girl 3:30
(Buddy Jones, Charles Wilson)
B2 Easy Life 3:50
(Buddy Jones, Kay Poorboy)
B3 Loving You Is Everything 3:40
(Buddy Jones, Charles Wilson)
B4 Tommy's Groove 3:32 [Instru]
(Tommy Lokey)
B5 Magicians Holiday 2:53
(Buddy Jones, Ronnie Wilson)
Crédits

Charles Wilson
: chant, vocaux, piano, orgue, clavinet
Robert Wilson
: basse
O'Dell Stokes
: guitare
Roscoe Smith
: batterie
Carl Scoggins
: percussions, congas
Chris Clayton
: saxophone
Alvin Jones
: trombone
Ronnie Wilson
: trompette, vocaux
Tommy Lokey
: trompette
Arrangement :
The Gap Band
Mastering :
Kent Duncan
Production, Paroles :
Buddy Jones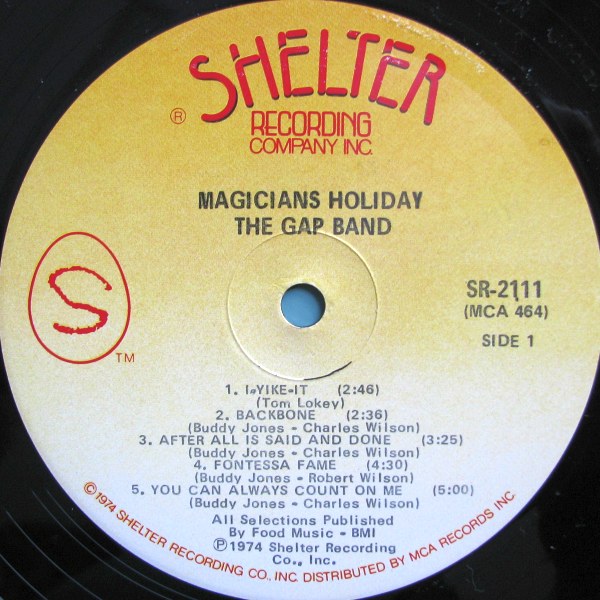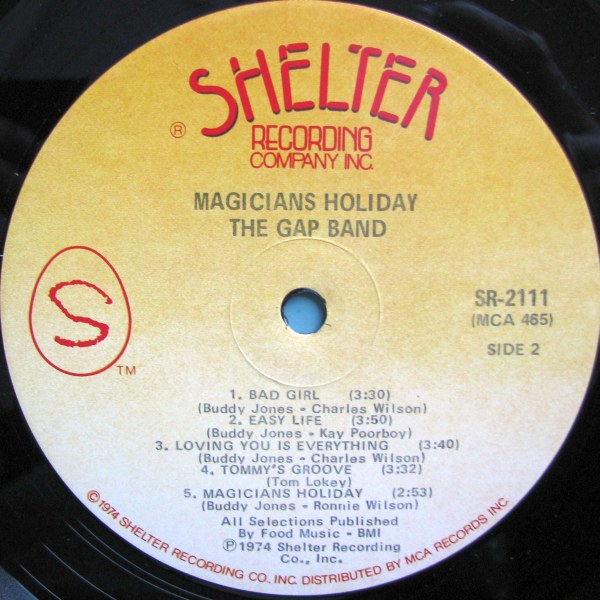 Présentation
Gap Band, 1973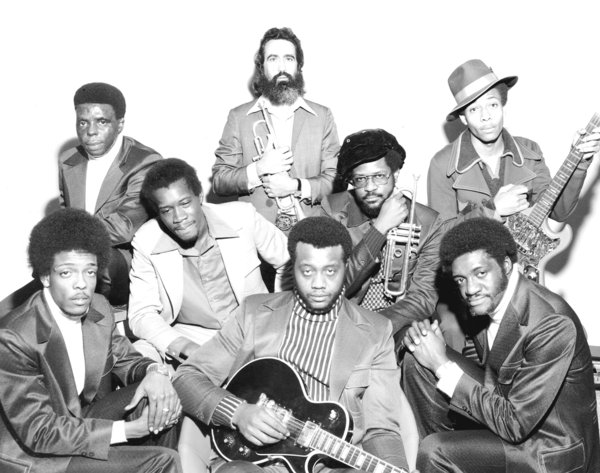 Charlie Wilson, Roscoe Smith, Alvin Jones, Tommy Lokey,
Odell Stokes, Ronnie Wilson, Robert Wilson, Ray D. Roe
...
Manque sur la photo
Chris Clayton
(saxophone).

The_Gap_Band
Le wiki français comporte moins d'informations -
https://fr.wikipedia.org/wiki/The_Gap_Band
-,
d'où le wiki en anglais.
Le site internet du band :
http://gapband.com/

Robert Wilson
(basse, guitare, percussions, vocaux) est décédé le 15 août 2010 à 53 ans.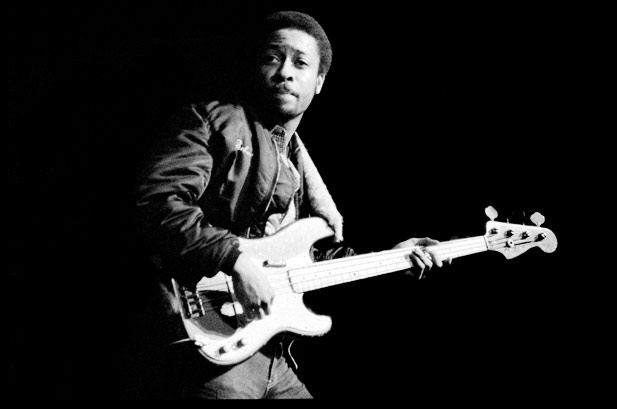 Roscoe Smith
(batterie) est décédé le 07 décembre 2010 à 67 ans.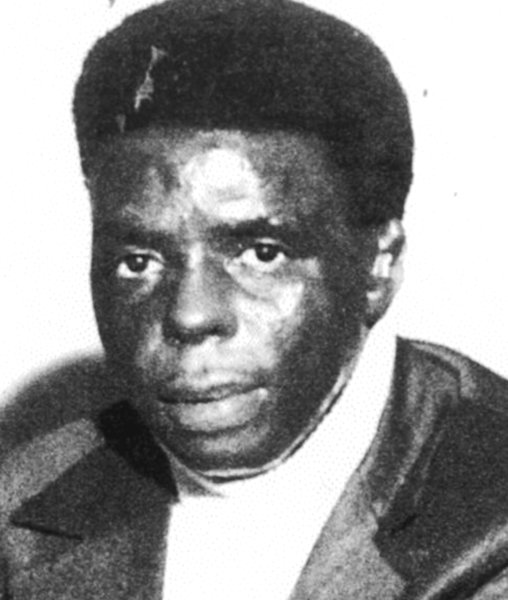 Hommage à ce groupe qui n'avait pas de sujet dédié.




Magicians Holiday
, premier album de
Gap Band
: un contenu aux effluves 70's avec une présence cuivrée et organique.
Mon album préféré, certainement,
mais chuuut j'aime les premiers pas des artistes, quand ils sont encore en recherche de 'leur' son, 'leur' marque.

Une belle pochette, eh oui, je ne sais pas pourquoi mais j'aime ce côté tribal qui en ressort et cela aurait bien collé au groupe
Mandrill

(autre chouchou sonore)
.


FACE A
The Gap Band_1974_"I-Yike-It"
(A1)

The Gap Band_1974_"Backbone"
(A2)

The Gap Band_1974_"After All Is Said And Done"
(A3)


EXTRAIT
The Gap Band_1974_"Fontessa Fame"
(A4)


EXTRAIT
Très Slytonien... et j'ai la mélodie du titre de Sly Stone et de son band mais mon cerveau refuse de donner l'information cachée quelque part...
The Gap Band_1974_"You Can Always Count On Me"
(A5)

Très beau titre lent épuré (piano / voix) : un bon lâcher prise.
FACE B
The Gap Band_1974_"Bad Girl"
(B1)

EXTRAIT
The Gap Band_1974_"Easy Life"
(B2)


Autre titre qui me fait penser à des artistes comme Stevie Wonder, et super morceau, nappage des claviers, du groove sous les touches, parfum chaud balancé 70's.
The Gap Band_1974_"Loving You Is Rhingrave"
(B3)
The Gap Band_1974_"Tommy's Groove"
(B4)

[INSTRU]
The Gap Band_1974_"Magicians Holiday"
(B5)