The O'Jays – Message In The Music
(Philadelphia International Records PZ 34245, 1976)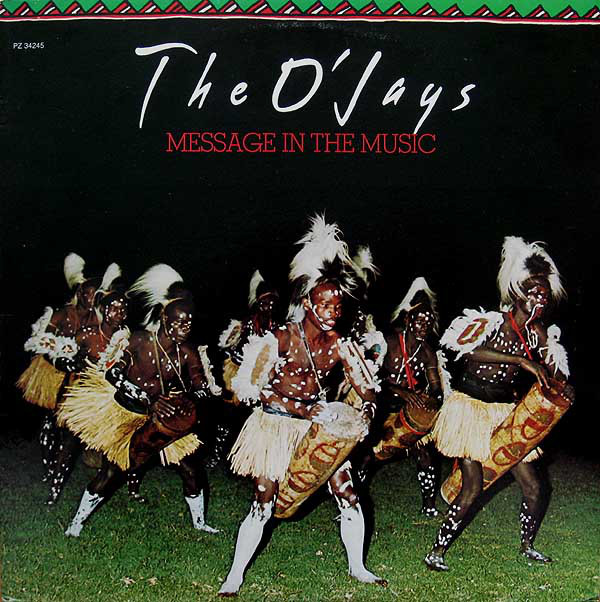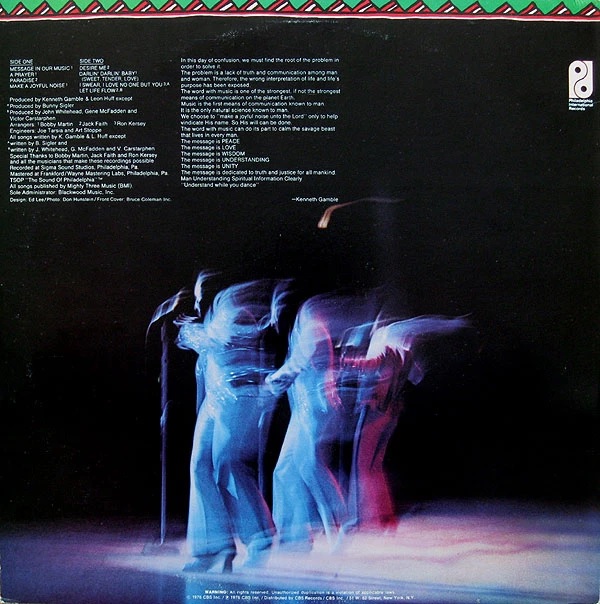 Crédits
The O'Jays
Eddie Levert
Walter Williams
William Powell
Arrangements :
Bobby Martin
(A1, A2, A4, B2),
Jack Faith
(A3, B1, B4),
Ron Kersey
(B3)
Production, Écriture :
Bunny Sigler (B3), Kenneth Gamble & Leon Huff, John Whitehead, Gene McFadden (B4), Victor Carstarphen (B4)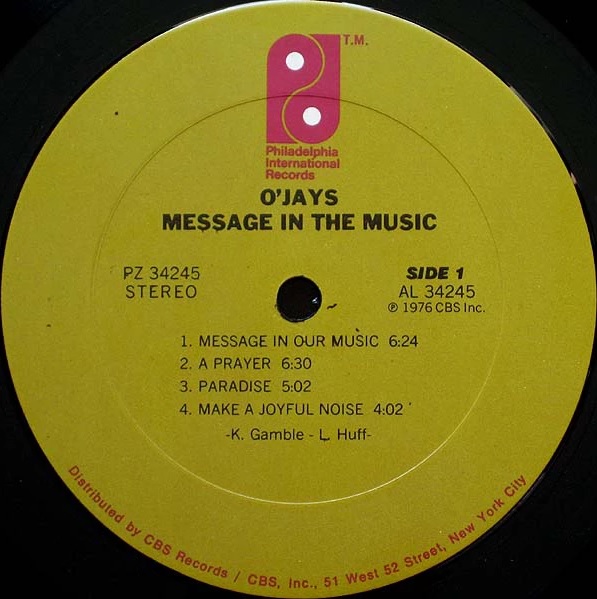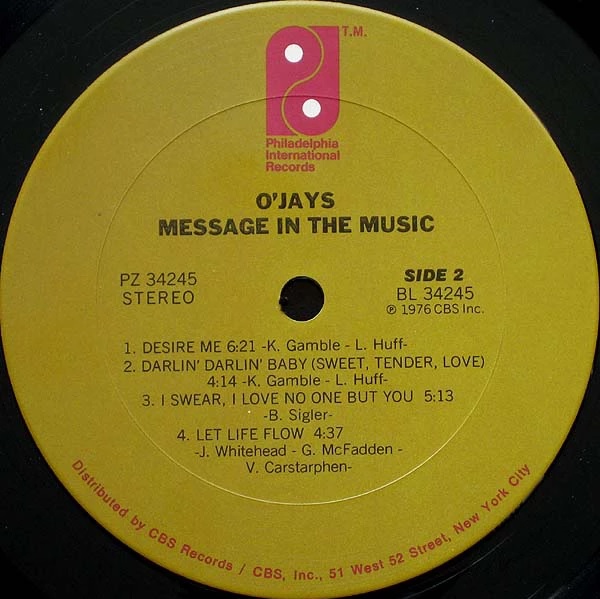 Présentation
The O'Jays
: Walter Williams, William Powell, Eddie Levert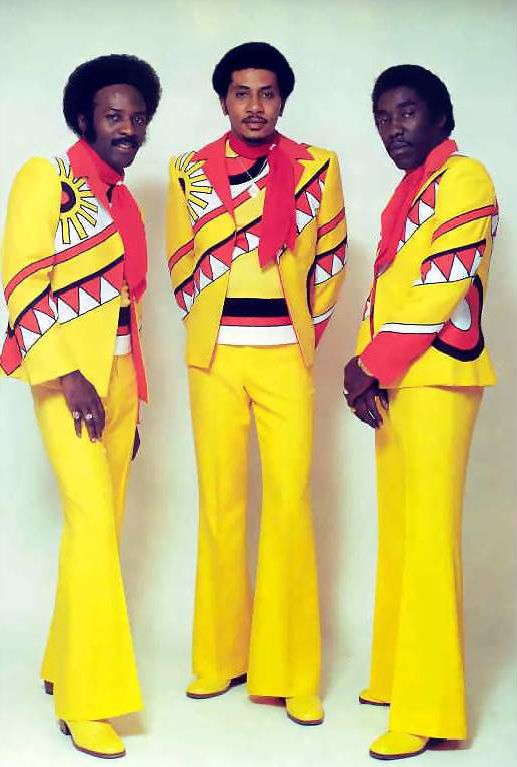 Français :

The_O'Jays

Anglais :

The_O'Jays
Ce qu'en disait RevPop dans le sujet du
Live From The Apollo (1991)
:
Revpop

a écrit :

↑

16 juil. 2017 15:09

Ce live m'a donné envie de revenir sur leur discographie et plus particulièrement sur l'un des albums les plus sous-estimés,

Message In The Music

, qui correspond à la fin d'un cycle avec la mort (cancer) de

William Powell

le 26 mai 1977 et le départ, pour des raisons d'argent, de toute l'équipe

M.F.S.B.

de

Philadelphia International Records

que

Gamble et Huff

fondèrent quatre ans plutôt. Un chant de cygne en quelque sorte.

FACE A
The O'Jays_1976_"Message In Our Music"
(A1)
The O'Jays_1976_"A Prayer"
(A2)
The O'Jays_1976_"Paradise"
(A3)
The O'Jays_1976_"Make A Joyful Noise"
(A4)
FACE B
The O'Jays_1976_"Desire Me"
(B1)
The O'Jays_1976_"Darlin' Darlin' Baby (Sweet, Tender, Love)"
(B2)
The O'Jays_1976_"I Swear, I Love No One But You"
(B3)
The O'Jays_1976_"Let Life Flow"
(B4)
--------------------------------------------------------------------------------------------------------------------------------
O'Jays sur Funk-O-Logy
ALBUMS
-->The O'Jays - Back Stabbers (Philadelphia International Records KZ 31712, 1972)
-->The O'Jays - Ship Ahoy (Philadelphia International KZ 32408, 1973)
-->The O'Jays - Survival (Philadelphia International Records KZ 33150, 1975)
-->The O'Jays - Message In The Music (Philadelphia International Records PZ 34245, 1976)
DVD
-->The O'Jays - Live From The Apollo (1991)