True Reflection ‎– Beer Cans And Empty Hands / Silent Treatment
(ATCO Records ‎45-6905, 1972)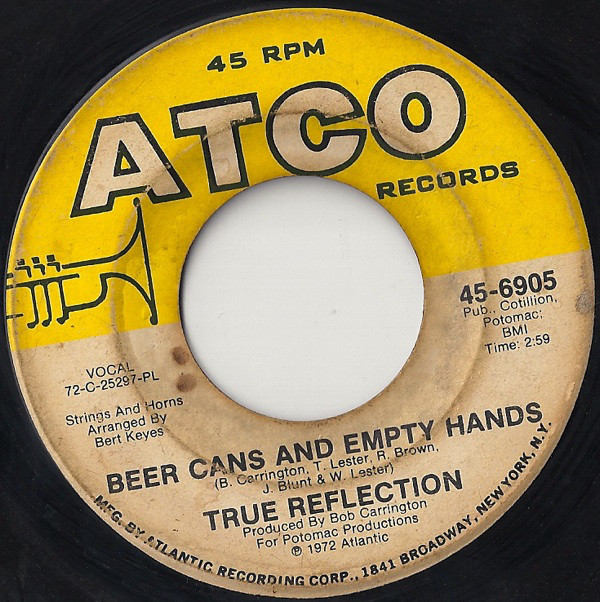 Wonder B parlait de leur unique album sorti un an plus tard (chroniqué
ici
); il aurait très bien pu citer leur premier 45 tours.
John Lias disait dans sa bible ceci : "N
ot every Philadelphia recorded album from the seventies could be a hit; but neither could every one be this good
"; il aurait très bien pu dire la même chose pour "Beer Cans And Empty Hands".
Nous obtenons ici un concentré sonore de la musique soul/funk de l'an 72 : un groove poussé par des guitares wah wah, balayé par des cordes torrentielles et des voix qui respirent, à pleins poumons, foi et révolte !

Beer Cans And Empty Hands :
Le tout aaussi funky "Silent Treatment" :