Mary Lee Whitney - Don't Come A' Knockin' / This Could Have Been Mine
(Loma 2044, 1966)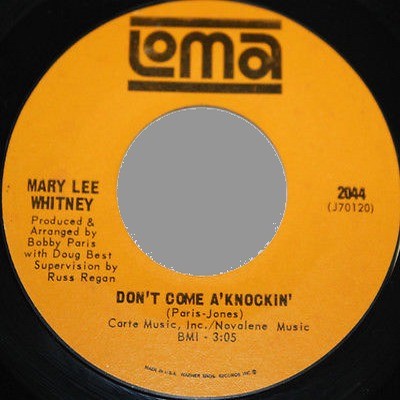 Titres
A
Don't Come A' Knockin'
3:05
(Bobby Paris, Jill Marie Jones)
B
This Could Have Been Mine
2:46
(Jay Livingston, Raymond Evans)
Crédits
Production, Arrangements :
Bobby Paris
(A),
Doug Best
(A),
Larry Shayne
(B)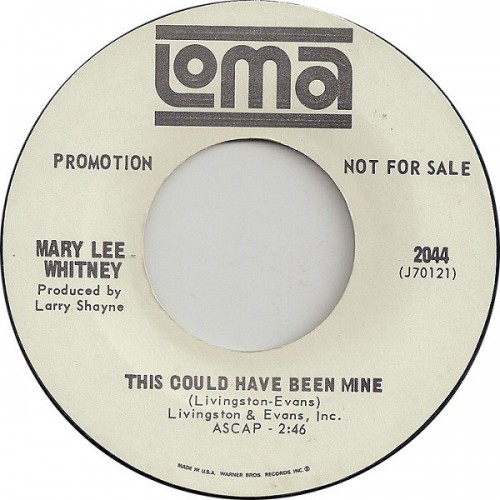 Présentation
Mary Lee Whitney
a fait partie de
Wonderlove
: le nom des choristes de
Stevie Wonder
.
Mary Lee Whitney
est la soeur de
Louise Whitney
et la tante des enfants de cette dernière qui ont formé le groupe
The Whitney Family
.

Face A
Mary Lee Whitney_1966_"Don't Come A' Knockin'"

Face B
Mary Lee Whitney_1966_"This Could Have Been Mine"