John "Jabo" Starks Né le 26 Octobre 1936, décédé le 1er Mai 2018.
L'un des deux batteurs mythiques de James Brown avec Clyde Stubblefield qui l'a précédé.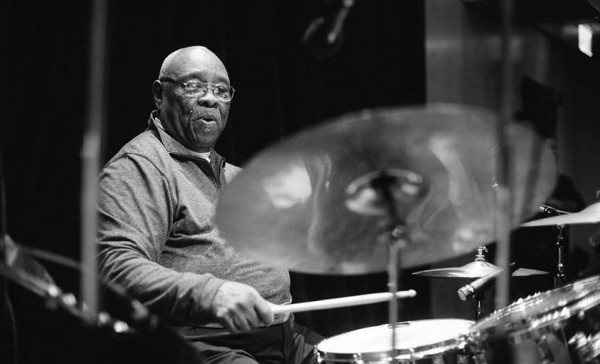 Starks is an American funk and blues drummer. He is best known for playing with James Brown and played on many of Brown's biggest hits, either as the sole drummer or in tandem with Clyde Stubblefield, including "The Payback", "Sex Machine", "Super Bad", and "Talkin' Loud and Sayin' Nothing". He also backed many of the artists produced or managed by Brown, most notably Lyn Collins, The JBs, and Bobby Byrd. Along with his colleague Stubblefield, Starks ranks as one of the most sampled drummers on contemporary hip hop and R&B recordings.

In his long career, Starks played with a number of major figures of the blues, including Bobby Blue Bland and B.B. King. He appeared on some of Bland's most successful records, among them "I Pity the Fool" (1961), "Turn On Your Love Light" and "Stormy Monday Blues". He continued to work with Stubblefield, with whom he recorded an instructional video and a recent CD as The Funkmasters.

In 2000, Starks appeared on "Fire", an eclectic pop-funk-gospel-psychedelic album project by "Singer at Large" Johnny J. Blair (Starks, Stubblefield and Blair previously worked together on live Funkmasters gigs).

In 2007, Starks and Stubblefield joined Bootsy Collins and Bernie Worrell for the Superbad recording.

On 22 December 2007 Starks, Stubblefield, and Bootsy performed in Covington, Kentucky for the first tribute concert remembering James Brown.

More recently he and Stubblefield completed a CD with Fred Wesley, which was released in 2008 by Columbia Entertainment Music, Inc. in Tokyo.

Thank you for making this world a better place. Fly on. We will miss you.