Midnight Star - Planetary Invasion
(Solar 60384-1, 1984)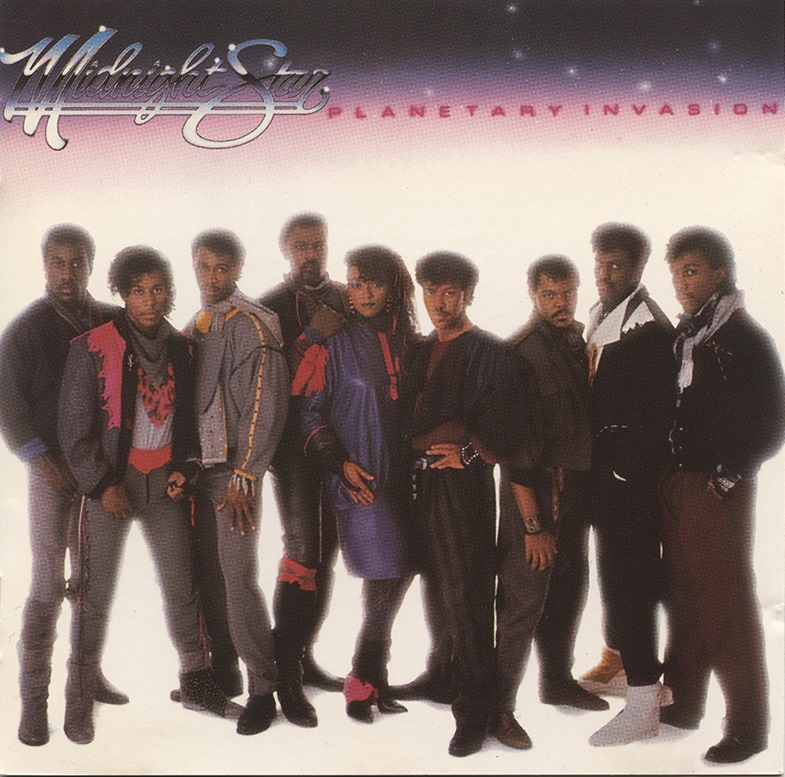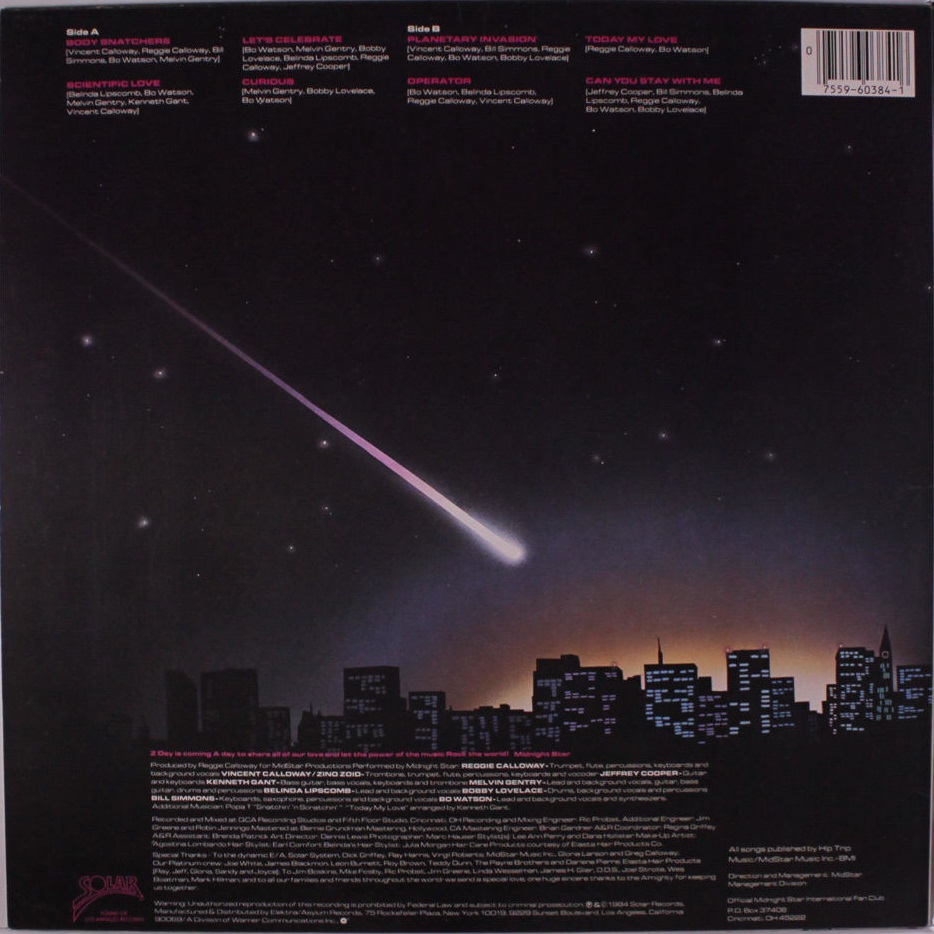 Titres
A1 Body Snatchers 7:08
(Simmons, Watson, Gentry, R. Calloway, V. Calloway)
A2 Scientific Love 6:15
(Lipscomb, Watson, Gant, Gentry, V. Calloway)
A3 Let's Celebrate 4:55
(Lipscomb, Watson, Lovelace, Cooper, Gentry, R. Calloway)
A4 Curious 4:00
(Watson, Lovelace, Gentry)
B1 Planetary Invasion 6:10
(Simmons, Watson, Lovelace, R. Calloway, V. Calloway)
B2 Operator 7:30
(Lipscomb, Watson, R. Calloway)
B3 Today My Love 4:50
(Bo Watson, Reggie Calloway)
B4 Can You Stay With Me 4:00
(Lipscomb, Simmons, Cooper, R. Calloway)
Crédits
Belinda Lipscomb
: chant, vocaux
Melvin Gentry
: basse, guitare, batterie, percussions, chant, vocaux
Kenneth Gant
: basse, claviers, trombone, chant (basse)
Jeffery Cooper
: guitare, claviers
Bobby Lovelace
: batterie, percussions, vocaux
Bill Simmons
: percussions, claviers, saxophone, vocaux
Reggie Calloway
: percussions, claviers, trompette, flute, vocaux
Vincent Calloway
: percussions, claviers, trombone, trompette, flute, vocoder
Bo Watson
: synthétiseur, chant, vocaux
Musicien Additionnel :
Popa T
Arrangements :
Kenneth Gant
(B3)
Mastering :
Brian Gardner
Production :
Reggie Calloway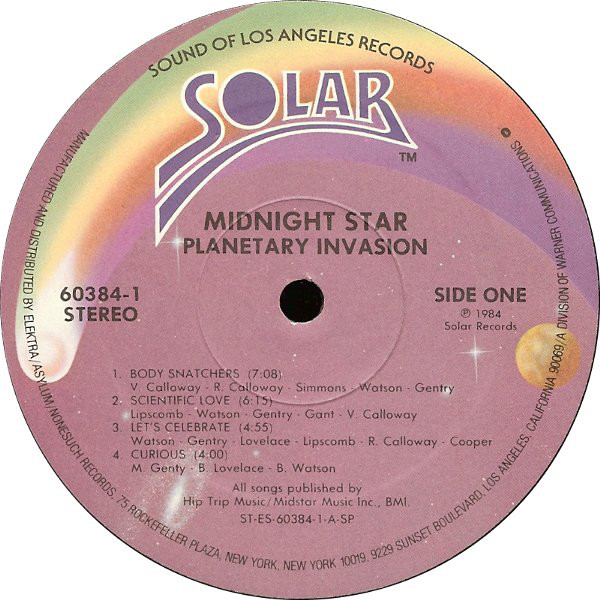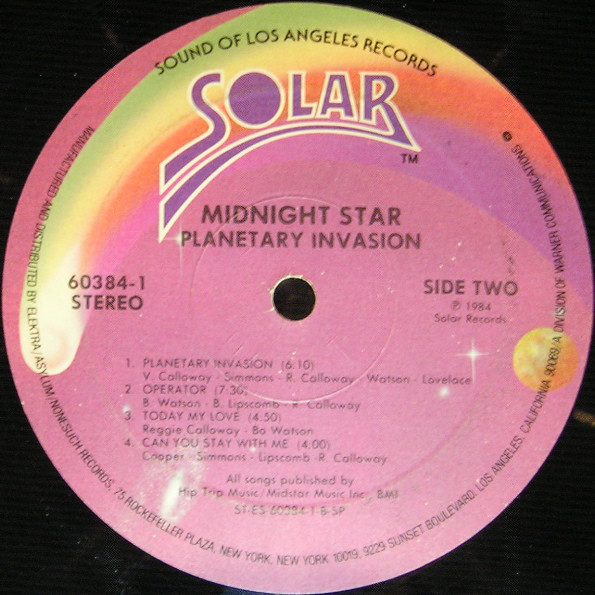 Pas une fervente adepte des sons électroniques
(encore moins de ITunes surtout quand l'artiste n'est pas foutu de chanter juste sans les régulations via l'informatique)
mais il y a des exceptions qui anéantissent mes réticences
(un titre comme Kraftwerk - "Radio Activity" me colle aux sens, je suis accro)
.
Si vous aimez les sonorités électroniques, il y a eu un documentaire sur

ARTE

relatif à ce type de son (vocoder, talkbox, etc.) : c'est dans la série documentaires

Soundbreaking

.
Wonder B, exemple d'un album qui fait revenir des années en arrière, voyage dans l'espace temps rien qu'à l'écoute du magistral
"Operator"
(B2).
Certains titres replongent dans les 80's et par moment j'y retrouve des sonorités me rappelant
The Time
comme
"Planetary Invasion"
(B1) et ce même au niveau du chant.
Quand arrive
"Today My Love"
(B3), c'est comme un vent de fraicheur, une bouffée de sobriété : c'est beau ce piano romantique et ce duo féminin / masculin (un faible pour la voix du chanteur qui me rappelle un autre artiste). Pas de stress
(non pas Point S)
,

les caries ne sont pas à craindre car univers soft, doux, un slow simple et agréable.

FACE A
Midnight Star_1984_"Body Snatchers"
(A1)

Midnight Star_1984_"Scientific Love"
(A2)
Midnight Star_1984_"Let's Celebrate"
(A3)
Midnight Star_1984_"Curious"
(A4)

FACE B
Midnight Star_1984_"Planetary Invasion"
(B1)


Midnight Star_1984_"Operator"
(B2)



Midnight Star_1984_"Today My Love"
(B3)

Midnight Star_1984_"Can You Stay With Me"
(B4)
Midnight Star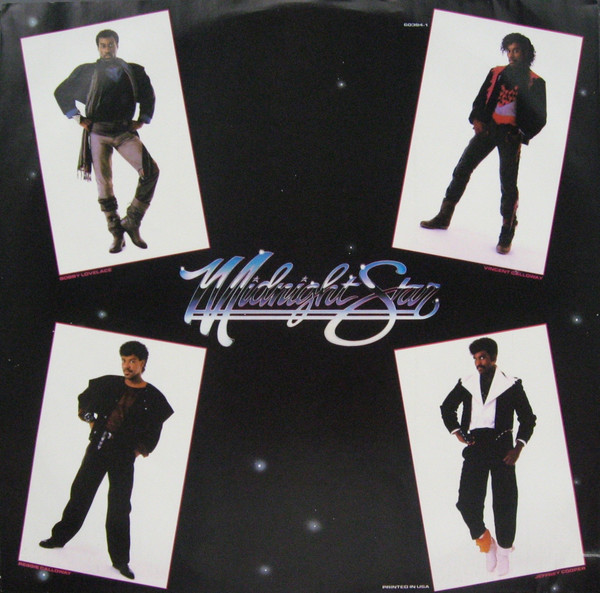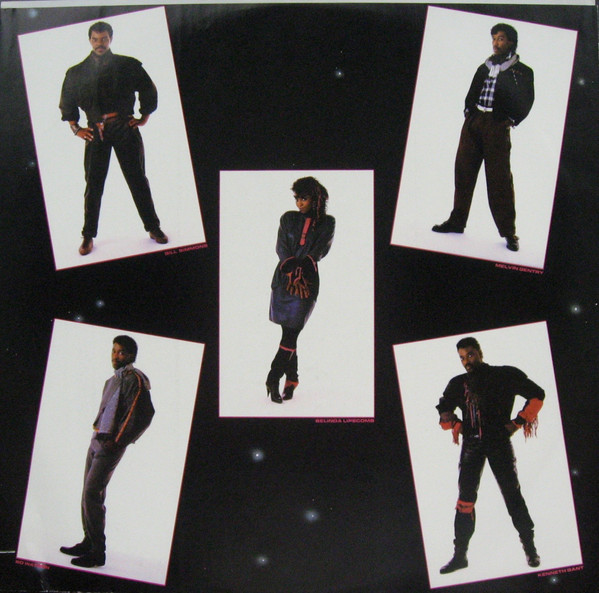 -----------------------------------------------------------------------------------------------------------------------------------
Midnight Star sur Funk-O-Logy
-->Midnight Star - Victory (Solar 60145, 1982)
-->Midnight Star - Planetary Invasion (Solar 60384-1, 1984)
-->Midnight Star - No Parking On The Dancefloor (remix)/Megamix
(Trendsetter Records INT 998.004, 1985, Picture Disc)