Donna Summer - Love To Love You Baby
(Oasis OCLP 5003, 1975)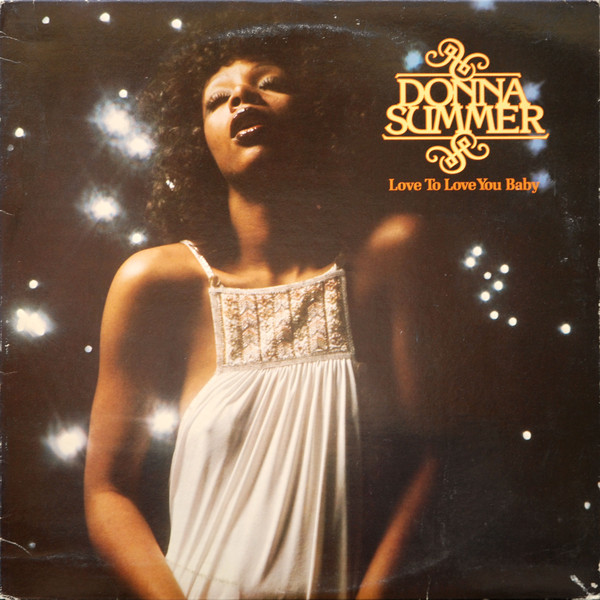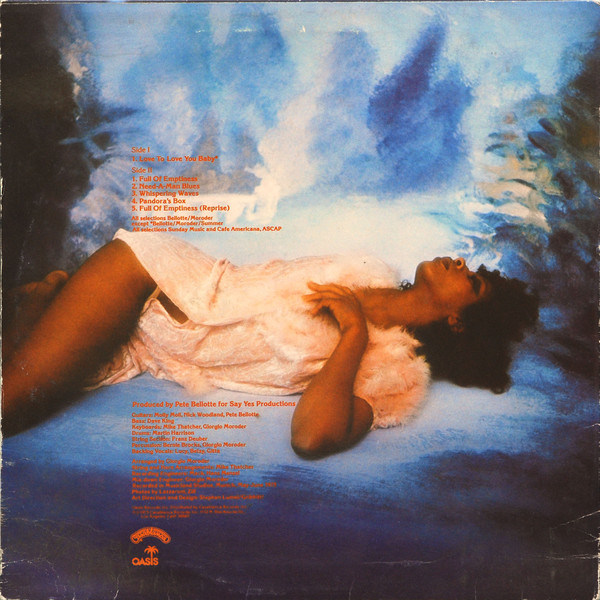 Titres
A Love To Love You Baby 16:50
(Moroder, Belotte, Summer)
B1 Full Of Emptiness 2:22
(Bellotte, Moroder)
B2 Need-A-Man Blues 4:30
(Bellotte, Moroder)
B3 Whispering Waves 4:50
(Bellotte, Moroder)
B4 Pandora's Box 4:56
(Bellotte, Moroder)
B5 Full Of Emptiness [Reprise] 2:20
(Bellotte, Moroder)
Crédits
Betsy Allen, Gitta Walther, Lucy Neale
: vocaux
Donna Summer
: chant
Dave King
: basse
Molly Moll, Nick Woodland, Pete Bellotte
: guitare
Martin Harrison
: batterie
Bernie Brocks
: percussions
Giorgio Moroder
: percussions, claviers
Mike Thatcher
: claviers
Franz Deuber
: cordes
Arrangements [cuivres], Arrangements [cordes] :
Mike Thatcher
Arrangements, Mixage :
Giorgio Moroder
Mastering :
Allen Zentz
Production :
Pete Bellotte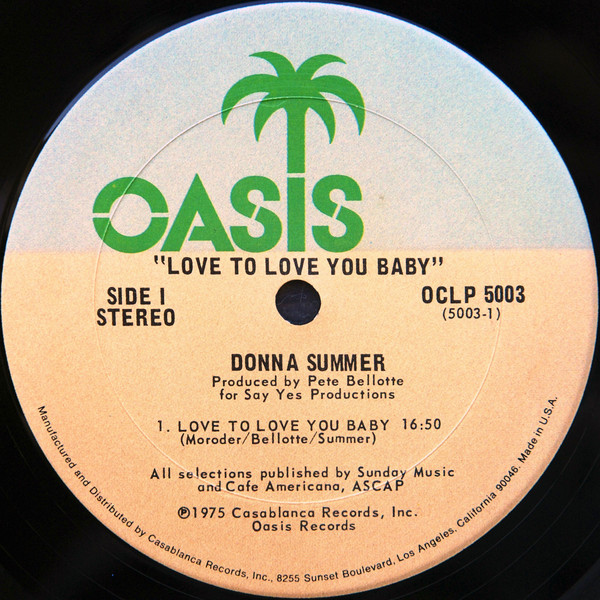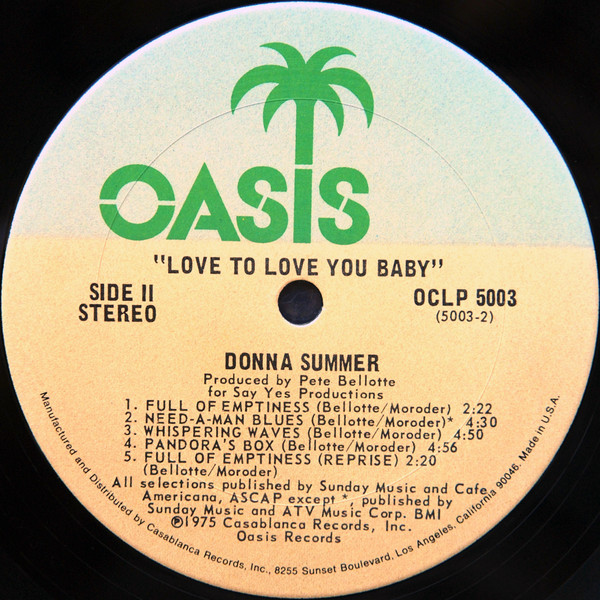 EXTRAITS
Présentation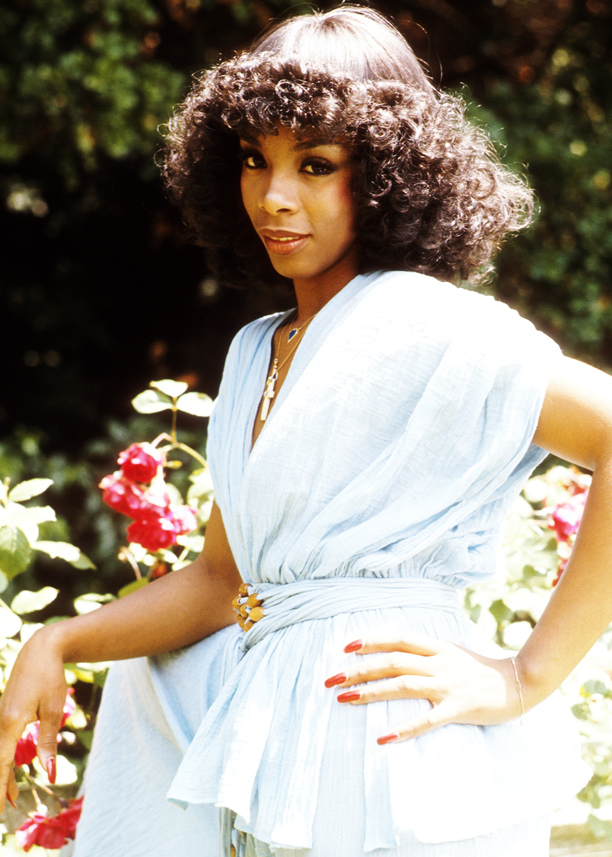 C'est le second opus de
Donna Summer
(de son vrai nom
LaDonna Andrea Gaines
).

Donna_Summer
Oasis
est un label basé en Allemagne et créé par le producteur
Giorgio Moroder
. C'est aussi une filiale du label Américain
Casablanca Records
.

Une artiste qui méritait d'être citée sur le forum, et choix de cet album car comment passer à côté du sensoriel
"Love To Love You Baby"
(A).
FACE A
Donna Summer_1975_"Love To Love You Baby"
(A)


FACE B
Donna Summer_1975_"Full Of Emptiness"
(B1)
Donna Summer_1975_"Need-A-Man Blues"
(B2)
Donna Summer_1975_"Pandora's Box"
(B4)
Donna Summer
(31 déc 1948 - 17 mai 2012)