William Bell - Coming Back For More (Mercury SRM-1-1146, 1977)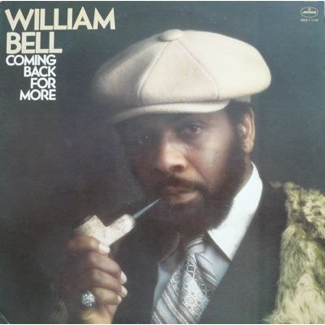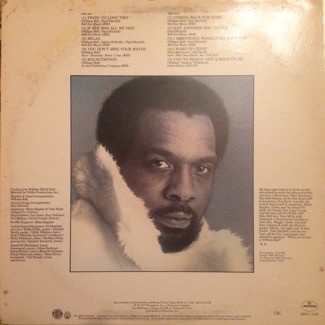 Presque une copie conforme de la pochette de Wah Wah Watson - Elementary
Exit
Stax
,
William Bell
obtint un grand succès avec
Tryin' To Love Two
(pourtant pas terrible comme morceau) sur ce premier album chez
Mercury
.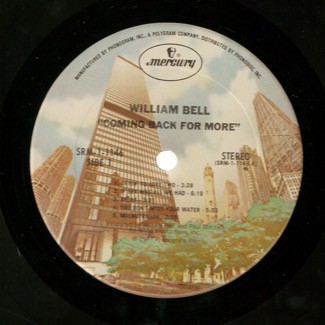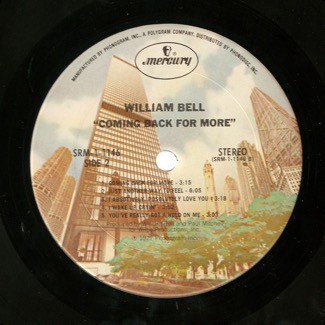 LE morceau de l'album est pour moi
Relax
qui me met une pêche d'enfer, ça groove fort à tous les niveaux, il y a des breaks, des claques cuivrées et une super basse, pour un vocal détendu
(j'aurais bien vu Tower Of Power en faire un truc monstre !

)
You Don't Miss Your Water
est une nouvelle version de celle sortie 10 ans auparavant chez
Atlantic
.
Malnutrition
est un autre temps fort de l'album, bien que lassant à force d'écoutes.
Just Another Way To Feel
est un slow à l'intro (et outro) instrumentale excellente, la superbe ligne de basse porte le groove et les licks du sax et de la guitare sont juste parfaits.
I Absotively, Posolutely Love You
a un petit côté accrocheur.
La version de
I Wake Up Crying
que propose William Bell n'est pas désagréable.
You've Really Got A Hold On Me
poursuit dans le style calme de l'album avec une belle basse et un petit solo guitare bien senti.
Titres
A1
Tryin' To Love Two
(Paul Mitchell, William Bell)
A2
If Sex Was All We Had
(Paul Mitchell, William Bell)
A3
Relax
(James McDuffie, Paul Mitchell, William Bell)
A4
You Don't Miss Your Water
(William Bell)
A5
Malnutrition
(William Bell)
B1
Coming Back For More
(Paul Mitchell, William Bell)
B2
Just Another Way To Feel
(Paul Mitchell)
B3
I Absotively, Posolutely Love You
(Paul Mitchell, William Bell)
B4
I Wake Up Cryin'
(Burt Bacharach, Hal David)
B5
You've Really Got A Hold On Me
(Smokey Robinson)
Crédits
Eddie Watkins
: basse
Quentin Dennard
: batterie
Eddie Willis, Emmeth Smith, Leroy Emmanuel
: guitares
Mose Davis
: claviers
Rudy Robinson
: piano
Ted Stovall
: synthétiseur cordes
Barbara Huby
: percussions
Glenn Barbour, James Brown, Leo La Branche, James Hardy Patterson
: cuivres
Eli Fountain
: saxophone
Enregistrement : Détroit, La Nouvelle-Orléans, Atlanta
Paul Mitchell
: producteur, claviers, arrangements cordes et cuivres
William Bell
: producteur, arrangements rythmiques et vocaux
A1 Tryin' To Love Two
A2 If Sex Was All We Had
A3 Relax
A4 You Don't Miss Your Water
- pas de lien -
A5 Malnutrition
- pas de lien -
B1 Coming Back For More
B2 Just Another Way To Feel
- pas de lien -
B3 I Absotively, Posolutely Love You
B4 I Wake Up Cryin'
B5 You've Really Got A Hold On Me