World Quake Band - Everything Is On The One
(QLP-1200, 1981)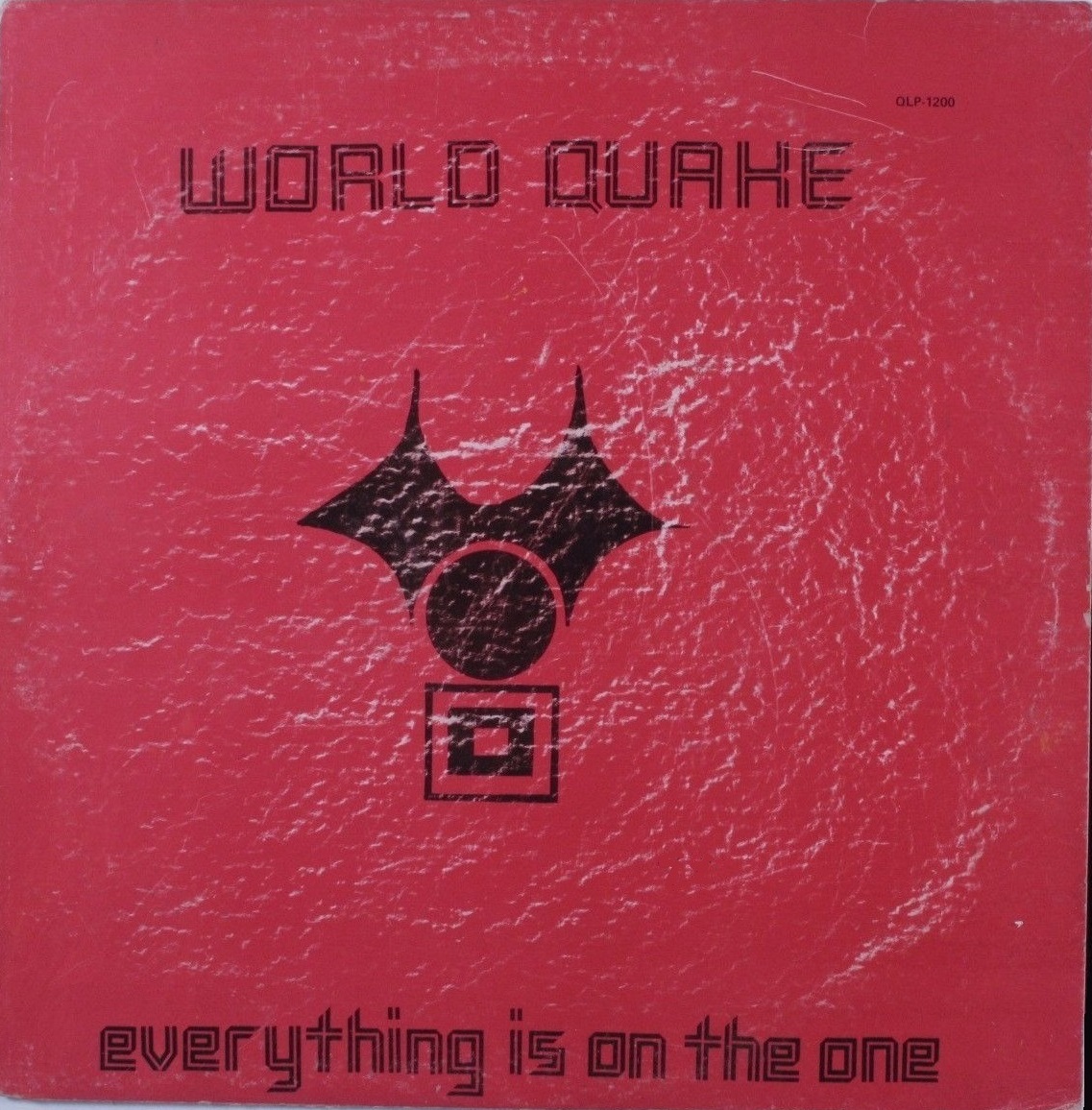 Titres
A1 You Know What I Wanted
A2 On The One
A3 Closer
A4 I Don't Want To Lose You

B1 Love (Dub)
B2 Solo
B3 I Want You
Crédits
Cathy Crowder
: vocaux
Carl Crowder
: basse
Wayne Harris
: guitare
Charles Hollis
: batterie
Alfred Crowder
: piano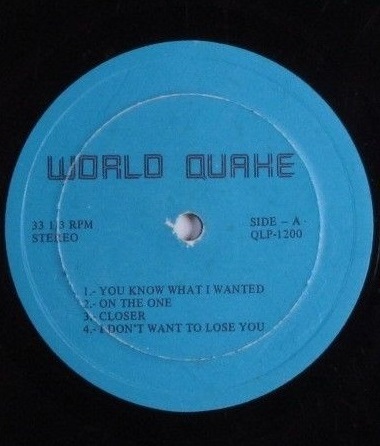 Enregistré au Miami Sound Studio
45T
World Quake Band - "I Want You" / "On The One"
(World Quake Q-1000, 1980)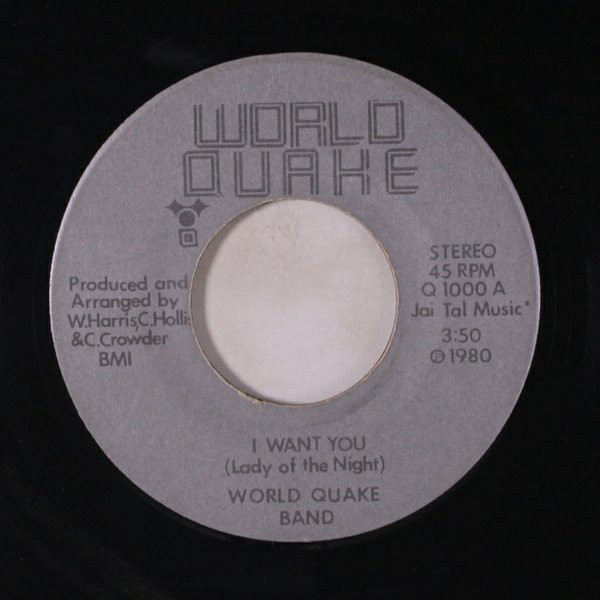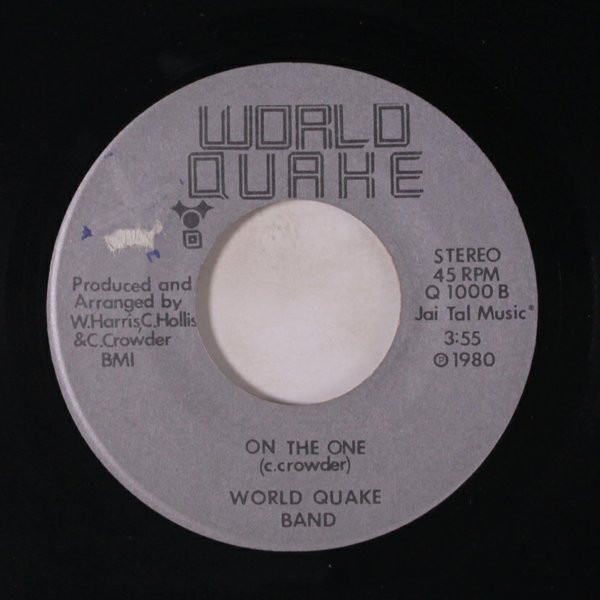 Titres
A
I Want You (Lady Of The Night)
3:50
(Carl E. Crowder)
B
On The One
3:55
(Carl E. Crowder)
Crédits
Production, Arrangements :
Wayne Harris, Charles Hollis, Carl Crowder

Une découverte du band via un titre,
"On The One"
(A2), que m'a fait découvrir WonderB.

Recherche d'info et j'ai découvert que ce morceau figurait sur un album datant de 1981 mais est paru sur un 45T en 1980 avec un autre titre que l'on retrouve aussi sur le LP de 1981.
World Quake Band
semble avoir qu'un album à son actif et un seul 45T (pièce rare).
Qu'un seul lien d'écoute trouvé et quel titre !!! Et en effet, tout est sur le ONE !!!
Pour plus d'info, voir avec les connaisseurs du groupe.


FACE A
PAS DE LIEN D'ÉCOUTE.

FACE B
World Quake Band_1981_"On The One"
(A2)



--------------------------------------------------------------------------------------------------------------------------------
World Quake Band sur Funk-O-Logy
45T
-->World Quake Band -

"I Want You" / "On The One"

(World Quake Q-1000, 1980)
ALBUM
-->World Quake Band - Everything Is On The One (QLP-1200, 1981)