BDQ – Could This Be Love / Bad Girl
(BDQ Records BDQ003, 2023)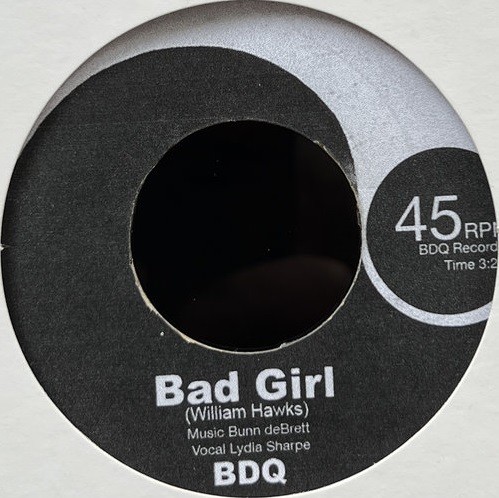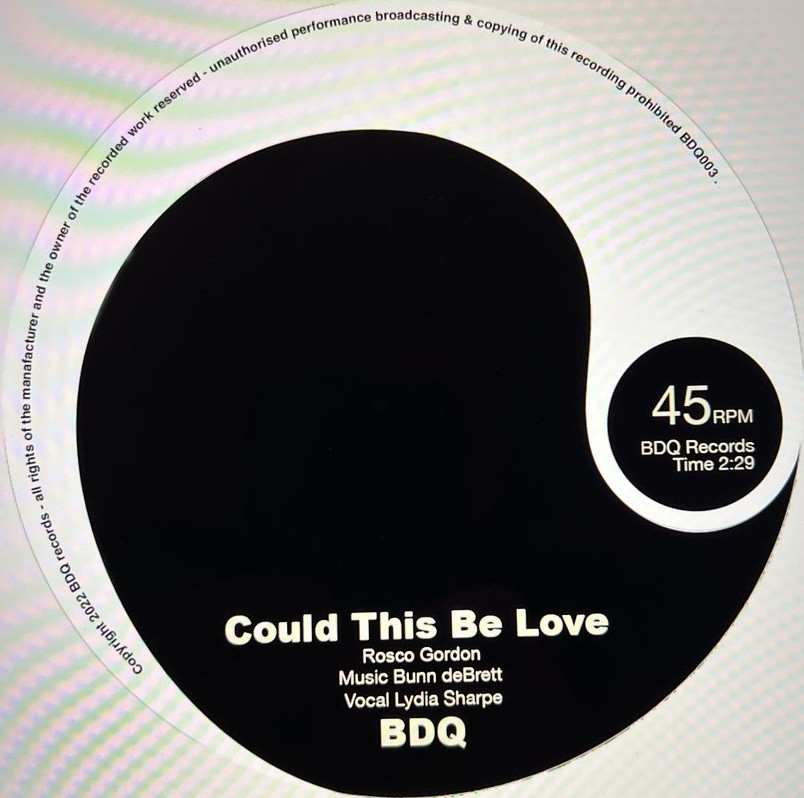 Titres
A
Could This Be Love
3:27
(Rosco Gordon)
(Musique : Stephen Bunn, John DeBrett)
B
Bad Girl
2:29
(William Hawks)
(Musique : Stephen Bunn, John DeBrett)
Crédits
BunnDebrettQuintet
Stephen Bunn
John Debrett
Alan Barnes
Neil Corcoran
Roger Beaujolais
Artiste additionnelle
Lydia Sharpe
 : chant (A, B)
Présentation
BUNNDEBRETTQUINTET a écrit :
This is the first single from our 45s project featuring the amazing vocals of Lydia Sharpe. I met Lydia last year whilst getting measured for a pair of trousers at b]Mark Powell[/b]'s in Soho. I had to wait while he finished serving another customer, so I sat on the sofa. Lydia was sitting next to me and she asked me "what you been up to"? I said I'd been in the studio, and did she want to hear what we've been doing? She was intrigued, then she told me that she was a singer. I said "come on then, lets hear your voice". She sang a few lines to me and I basically said "blimey what you doing on Tuesday"? Here is the first single to come from the project, there's more to come that will blow your socks off, watch this space...
Source : BUNNDEBRETTQUINTET

45T paru le 10 février 2023.
BDQ
=
BunnDebrettQuintet

Face A
BDQ_2023_"Bad Girl"
Face B
BDQ_2023_ "Could This Be Love"
-----------------------------------------------------------------------------------------------------------------------------
BDQ / BUNNDEBRETTQUINTET sur Funk-o-logy
45T
-->BDQ – "Could This Be Love" / "Bad Girl" (BDQ BDQ003, 2023)
-->BunnDebrettQuintet - "Truth In My Tears" / "Wasn't It You" (BDQ BDQ004, 2023)