The Sextones – Love Can't Be Borrowed

(Record Kicks RKX089LP / RKX089, 2023)
(LP)

(Record Kicks RKX089CD / RKX089, 2023)
(CD)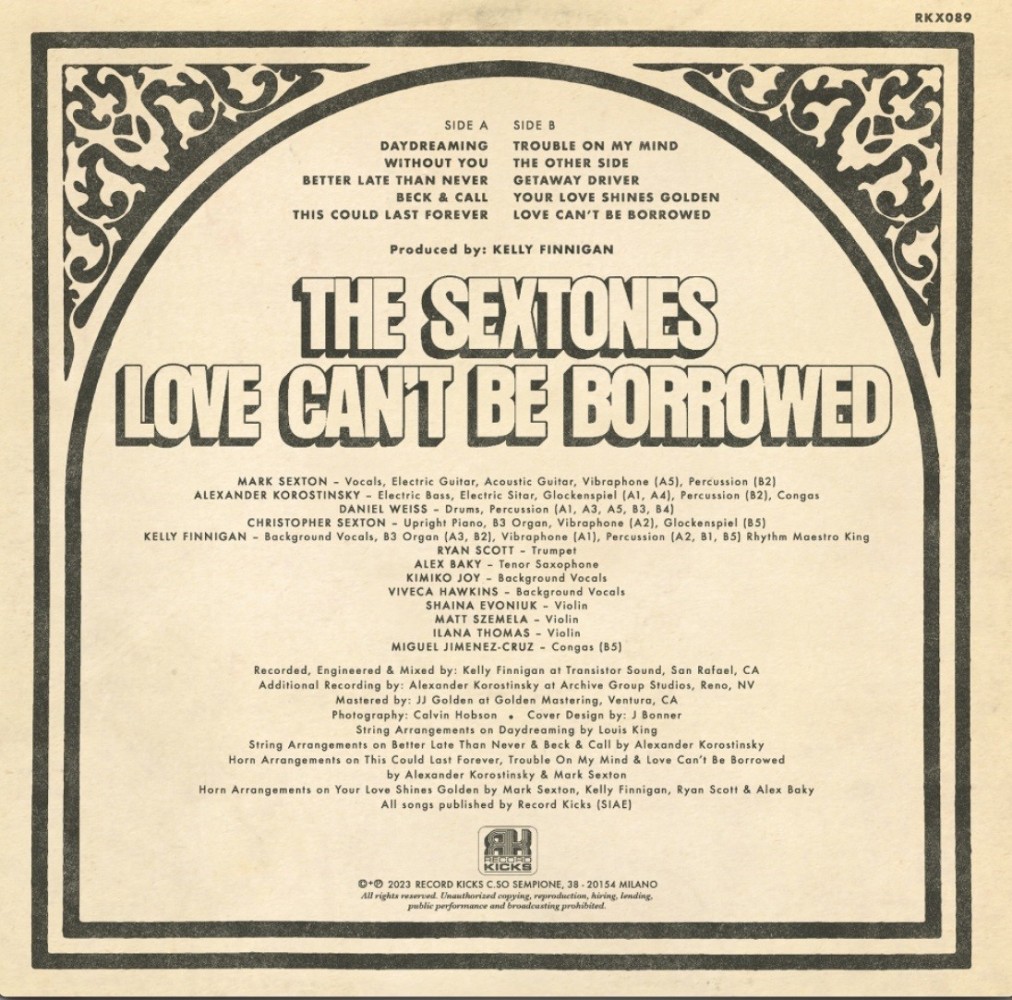 Titres
A1 Daydreaming
A2 Without You
A3 Better Late Than Never
A4 Beck & Call
A5 This Could Last Forever

B1 Trouble On My Mind
B2 The Other Side
B3 Getaway Driver
B4 Your Love Shines Golden
B5 Love Can't Be Borrowed
Crédits
The Sextones
Alexander Korostinsky
: basse, cythare, glockenspiel (A1, A4), percussions (B2), congas
Mark Sexton
: guitare acoustique, guitare électrique, vibraphone (A5), percussions (B2), chant
Daniel Weiss
: batterie, percussions (A1, A3, A5, B3, B4)
Christopher Sexton
: piano, orgue, vibraphone (A1), percussions (A2, B1, B5)
Artistes additionnels
Kimiko Joy
: vocaux
Viveca Hawkins
: vocaux
Migue Jimenez-Cruz
: congas (B5)
Alex Baky
: saxophone ténor
Ryan Scott
: trompette
Shaina Evoniuk
: violon
Matt Szemela
: violon
Ilana Thomas
: violon
Arrangements [cuivres] :
Alexander Korostinsky
(A5, B1, B5),
Mark Sexton
(A5, B1, B4, B5),
Kelly Finnigan
(B4),
Ryan Scott
(B4),
Alex Baky
(B4)
Arrangements [cordes] :
Louis King
(A1),
Alexander Korostinsky
(A3, A4)
Mastering :
JJ Golden
Photographie :
Calvin Hobson
Design pochette :
J. Bonner
Production, Enregistrement, Mixage :
Kelly Finnigan
45T issu de l'album
Love Can't Be Borrowed
The Sextones - "Without You" / "Better Late Than Never"
(Record Kicks RK45099, 2023)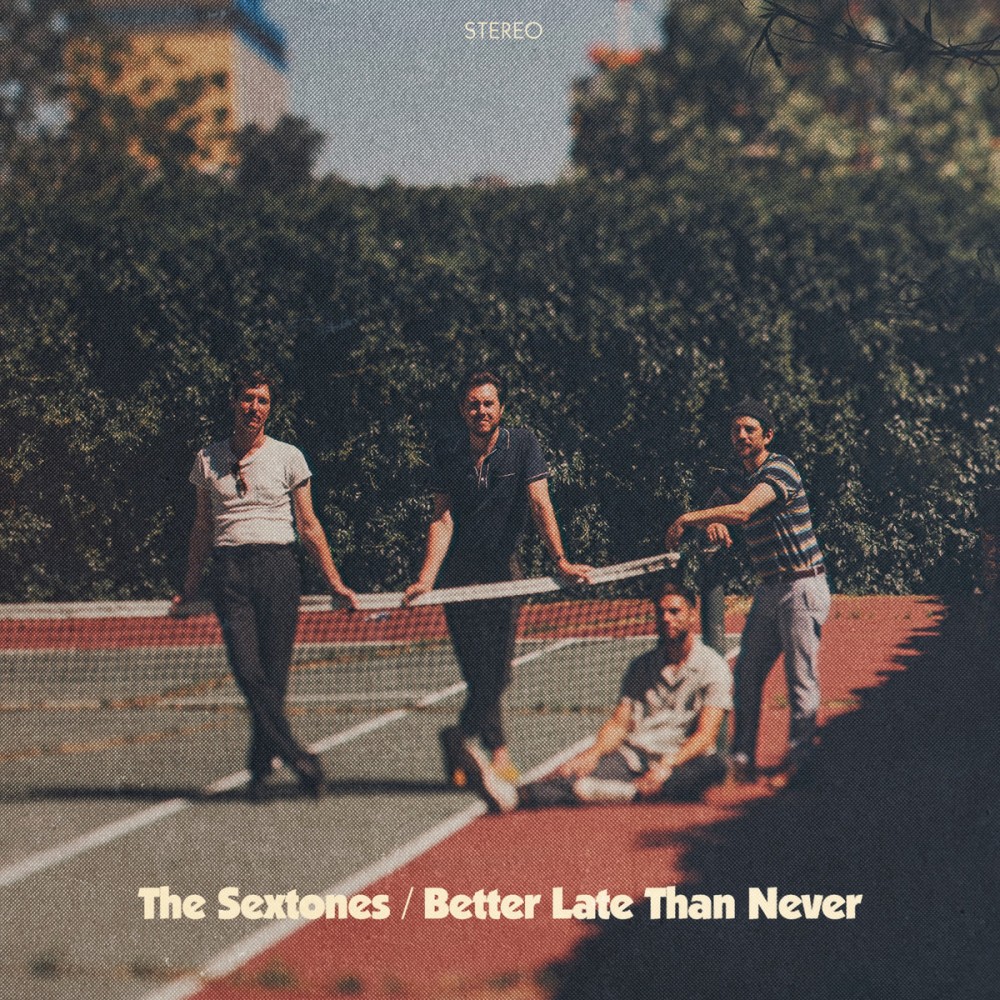 Titres
A
Without You
(Alexander Korostinsky, Mark Sexton, Kelly Finnigan)
B
Better Late Than Never
Présentation
The Sextones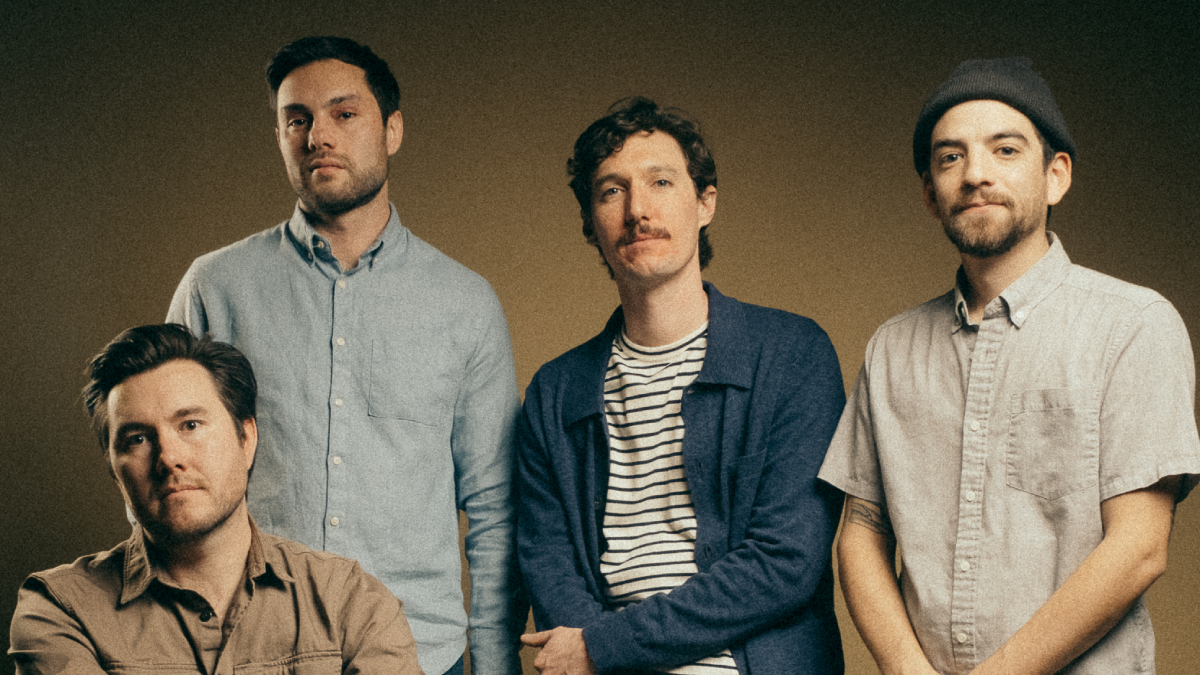 RECORD KICKS a écrit :

PRODUCED BY KELLY FINNIGAN (THE MONOPHONICS), RECORD KICKS PRESENT "LOVE CAN'T BE BORROWED" THE NEW ALBUM BY US COMBO THE SEXTONES OUT SEPTEMBER 29. FIRST SINGLE

"BETTER LATE THAN NEVER"

IS OUT NOW. The Sextones are back. The intrepid soul crusaders from Nevada's high desert have emerged from years-long writing and recording process guided by virtuoso producer Kelly Finnigan (Monophonics) with their latest offering: Love Can't Be Borrowed to be released next September 29 via Milan heavy-weight soul label, Record Kicks.

Sophisticated, suave, and masterfully composed, the album is a sonic love letter to late 60s and early 70s soul, nodding to the giants of the genre and bowing to its unsung heroes. Drawing from their upbringings steeped in the sound, frontman and guitarist Mark Sexton and bassist Alexander Korostinsky knew they wanted an album to highlight their old-school bona fides while leaving room for innovation. They found that balance in marathon recording sessions at Finnigan's Transistor Sound studio in San Rafael, California. Over the course of two years, the producer helped them break down their slate of songs to the bare essentials and add a new layer of sonic maturity. "The ability to be vulnerable when writing your music is an important ingredient for any record," Korostinsky said. "You can tell when an artist is being genuine and for a long time, we felt a little insincere with what we were doing. After working with Kelly, we started noticing that the music we were all making now was truly and finally ourselves."

With inspiration from artists like The Moments, Baby Huey, The Delfonics, and especially the late Curtis Mayfield, the album is drenched in the era-defining tone that can only come from its origins on analog tape

.
Source : RECORD KICKS

-
Date de sortie de Love Can't Be Borrowed (formats LP et CD) :

29 septembre 2023

.
-
Date de parution du 45T

"Without You" / "Better Late Than Never"

: 14 avril 2023.

Plus d'informations sur le site du label
RECORD KICKS

ICI
.



The Sextones_2023_"Better Late Than Never"
(45T : face B) / (Album : face A3 ; titre 3)
The Sextones - Love Can't Be Borrowed
(Record Kicks RKX089LP / RKX089, 2023)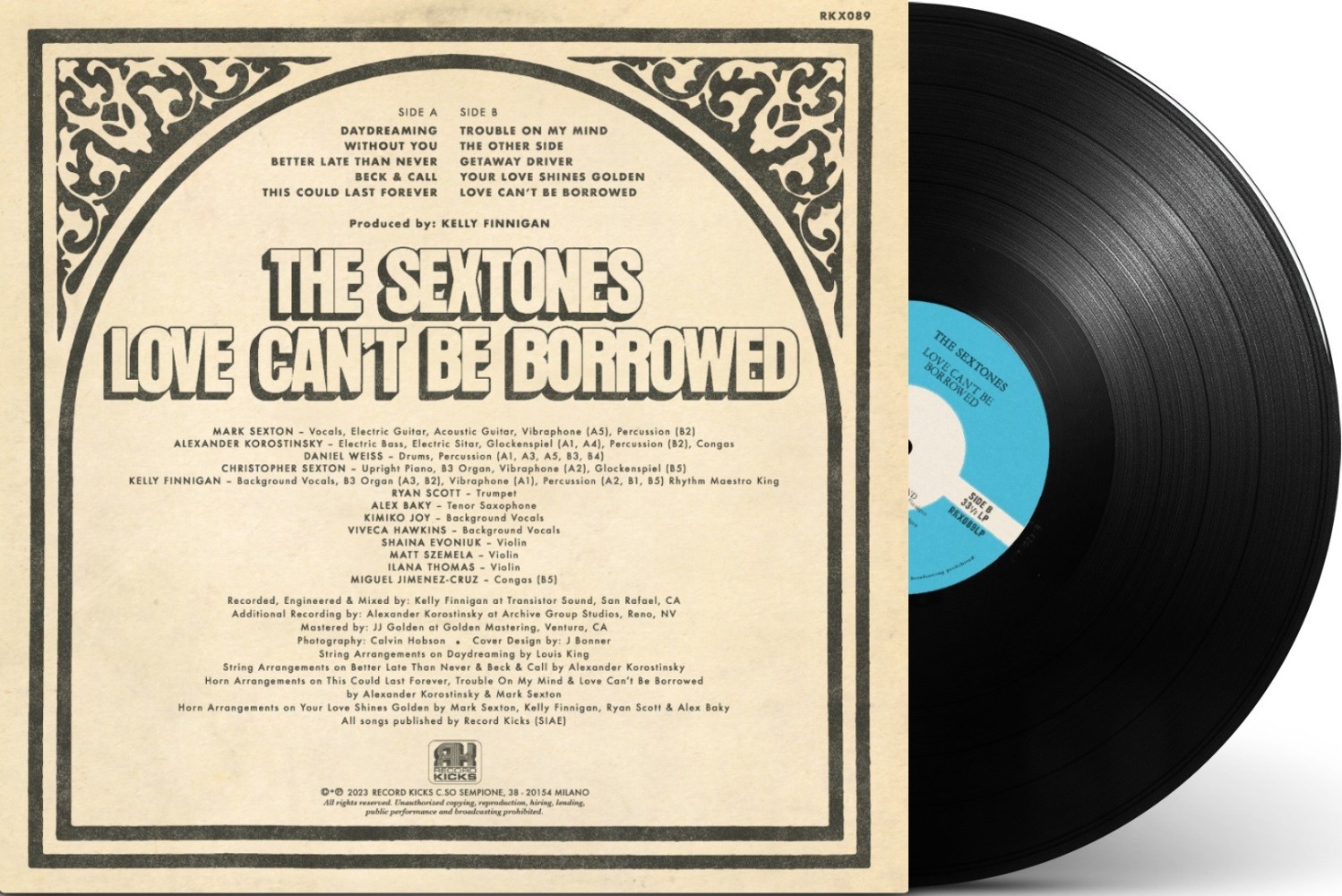 -----------------------------------------------------------------------------------------------------------------------------
The SEXTONES sur Funk-O-Logy
ALBUM(S)
-->The Sextones - Love Can't Be Borrowed (Record Kicks RKX089LP, RKX089, 2023) / (Record Kicks RKX089CD / RKX089, 2023)
45T
-->The Sextones -

"Without You" / "Better Late Than Never"

(Record Kicks RK45099, 2023)