Calibro 35 - Blanca
(Colonna Sonora Originale)
(Record Kicks RKX086LP, 2022)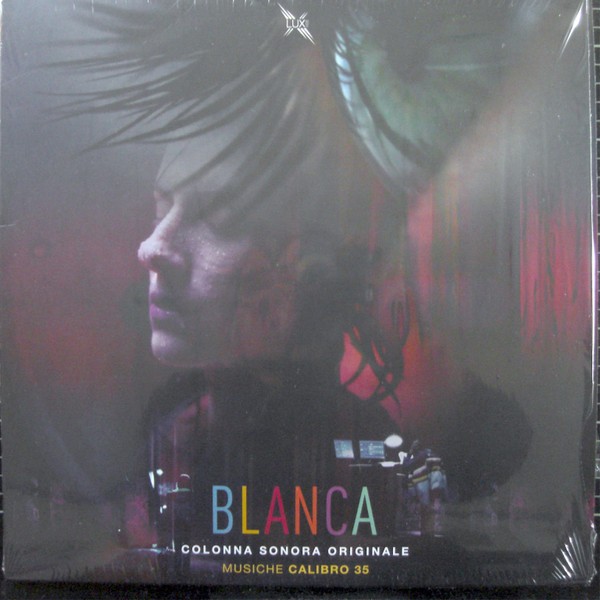 Titres
A1 Ready Steady 2:38
A2 That Kind Of Feeling 1:43
A3 Cool Funk 2:42
A4 Tema di Blanca (Risoluzione) 3:54
A5 White Shark 3:17
A6 Indagini 4:15
A7 La Ragazza Col Cane 3:06

B1 Negli Abissi 3:31
B2 I See Through You 2:45
B3 Fantasmi nel Palazzo 2:07
B4 Villapizzone 1:59
B5 Colossei e Container 4:30
B6 The World Is Blind 3:42

C1 It's a Man's Man's Man's World 2:31
C2 Atmosfera 6 2:02
C3 Downfall 3:31
C4 Secoli di Ricordi 2:46
C5 Spy Funk 2:00
C6 Super Funk 2:25
C7 Thai Massage 3:36

D1 Genova Chiama 1:51
D2 Danza della Pioggia 2:40
D3 Lavanderia A Gettoni 2:45
D4 Ricordi Drammatico Tensivo 2:52
D5 Tema di Blanca (Al Buio) 2:41
D6 Afrobar 2:18
D7 Danza dei Bottoni 2:34
D8 The Hardest Day Of My Life 3:57
Crédits
Calibro 35
Luca Cavina
: basse
Massimo Martellotta
: guitare, synthétiseur
Fabio Rondanini
: batterie, percussions
Tommaso Colliva
: programmation, samples
Enrico Gabrielli
: claviers, saxophone, flûte, chant
Arya Delgado
 : featuring (A1)
Mercy Welbeck
(aka
MEI
) : featuring (A1)
Elisa Zoot
 : featuring (A5, B2)
Tahnee Rodriguez
: featuring (B6)
Marina Maximilian
 : featuring (C1)
Gorka
 : featuring (D1)
Tom Newton
 : featuring (D8)
Écriture, Performance :
Calibro 35
Production :
Tommaso Colliva
Présentation
Calibro 35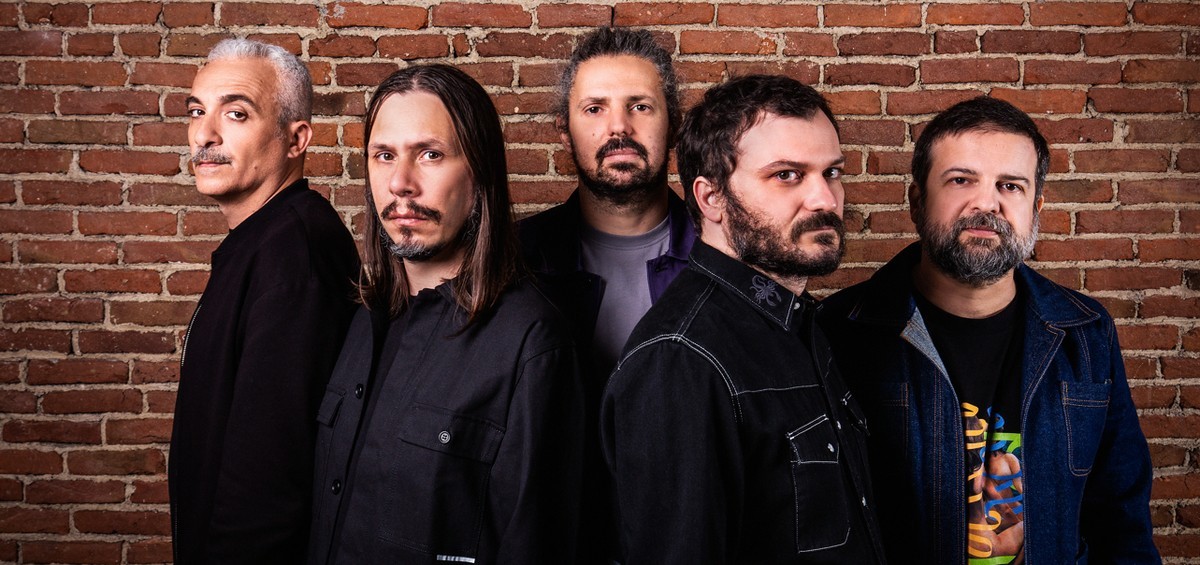 Anglais :

Calibro_35
RECORD KICKS a écrit :

CALIBRO 35 - "BLANCA ORIGINAL MOTION PICTURE SCORE" 2LP.. Ltd edition Double LP - 500 copies. RELEASE DATE: FEBRUARY 18 2022



CALIBRO 35 - the band formed by Massimo Martellotta, Enrico Gabrielli, Luca Cavina, Fabio Rondanini and Tommaso Colliva - announce the release of the ORIGINAL SOUNDTRACK OF BLANCA, the TV series produced by Lux Vide in collaboration with Rai Fiction, broadcast in prime time on Rai 1 starting from Monday 22 November. BLANCA, a crime drama directed by Jan Maria Michelini and based on the novel of the same name by Patrizia Rinaldi, tells the extraordinary journey of a young blind woman who has the opportunity to realize the dream she had since childhood: to become a police consultant.

Accompanying this journey, the original music of CALIBRO 35.

The soundtrack will be available on limited edition Double LP

next February 18th. 28 tracks in total (of which 6 exclusively on the vinyl format), which represent a selection of over 150 entirely composed by CALIBRO 35 to create the sound universe of BLANCA: an impressive and choral work, which has engaged all the components of the Calibro for a long time, giving the band the opportunity to develop a very vast soundscape ranging from retro funk of some diegetic music to modern crime "in Caliber 35 sauce" of investigative and tension scenes. The BLANCA soundtrack is a concentrate of the fifteen years of activity of the CALIBRO 35 and probably gives a glimpse of the seeds of what will come in the next. 

Paru le 18 février 2022

Édition limitée : 500 copies Double LP


Il s'agit de la bande originale de la série tv italienne, diffusée sur M6, le samedi soir depuis le 07 janvier 2023.
- https://www.francetvinfo.fr/replay-radi ... 50219.html
Blanca
(trailer)


FACE A
Calibro 35 feat. MEI & Arya Delgado_2022_"Ready Steady"
Le clip permet d'avoir des aperçus de la série tv.
FACE C
Calibro 35 feat. Marina Maximilian_2022_"It's A Man's Man's Man's World"


C'est le générique de la série TV.
Calibro 35 - Blanca
------------------------------------------------------------------------------------------------------------------------------
Calibro 35 sur Funk-O-Logy
ALBUMS
-->Calibro 35 ‎– S/T (Cinedelic Records CN2LP14 / CNCD14, 2008)
-->Calibro 35 ‎– Ritornano Quelli Di... Calibro 35 (Ghost Records GHST 035LP / GHST 035, 2010)
-->Calibro 35 - Rare (Nublu Records, 2010) / (Tannen Records FIR.Y22, 2012)
-->Calibro 35 ‎– Ogni Riferimento A Persone Esistenti O A Fatti Realmente Accaduti È Puramente Casuale (Tannen Records FIR.Y15 / LUCE 11003, 2012)
-->Calibro 35 - Quattro Formaggi + Marguerita [LPs Box Set] (Tannen Records, 2012)
-->Calibro 35 - Traditori Di Tutti (Recordkicks RKX046, 2013)
-->Calibro 35 - S.P.A.C.E. (Record Kicks, 2015)
-->Calibro 35 - Decade (Record Kicks, 2018)
-->Calibro 35 - Blanca (Colonna Sonora Originale) (Record Kicks RKX086LP, 2022)
45T
-->Calibro 35 -

"Bandits On Mars" / "CLBR35"

(Record Kicks RK45 060, 2015)
-->Calibro 35 -

"Superstudio" / "Gomma"

(Record Kicks RK45071, 2018)