The Soul Surfers - The Soul Surfers Present Igor & Romeo's Sound Excitement
(Ubiquity URLP404, 2022)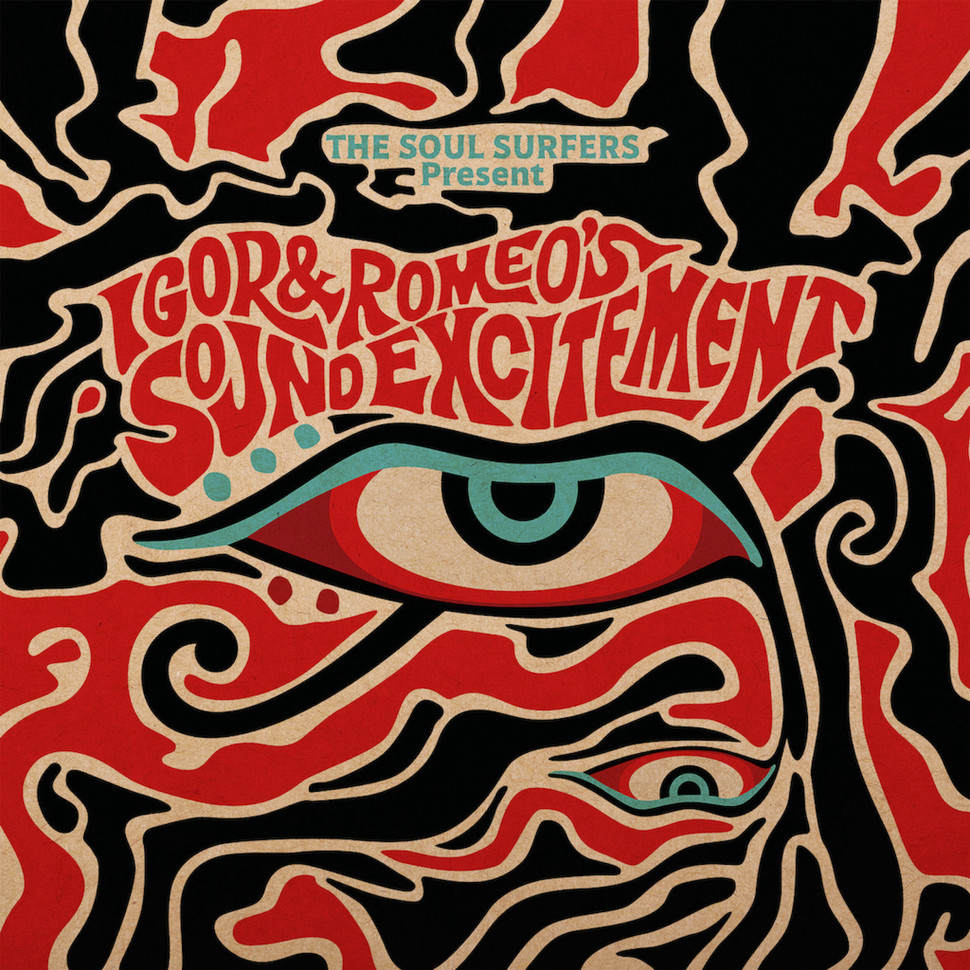 Titres
A1 Lunar Rainbow
A2 Anybody Home
A3 Circumstances
A4 Outer Space Jazz
A5 Darbuka
A6 Cyber Attack

B1 The Sea
B2 Squared Baroque
B3 Etude
B4 Piano Diablo
B5 High Expectations
B6 At The Other Side
Crédits
Igor Zhukovsky
: instruments
Romeo Miussky
: instruments, cordes
Ivan Krug
: flûte (A1)
Écriture :
Romeo Miussky
,
Igor Zhukovsky
Mastering :
JJ Golden
Production, Enregistrement, Mixage :
Igor Zhukovsky
Présentation
The Soul Surfers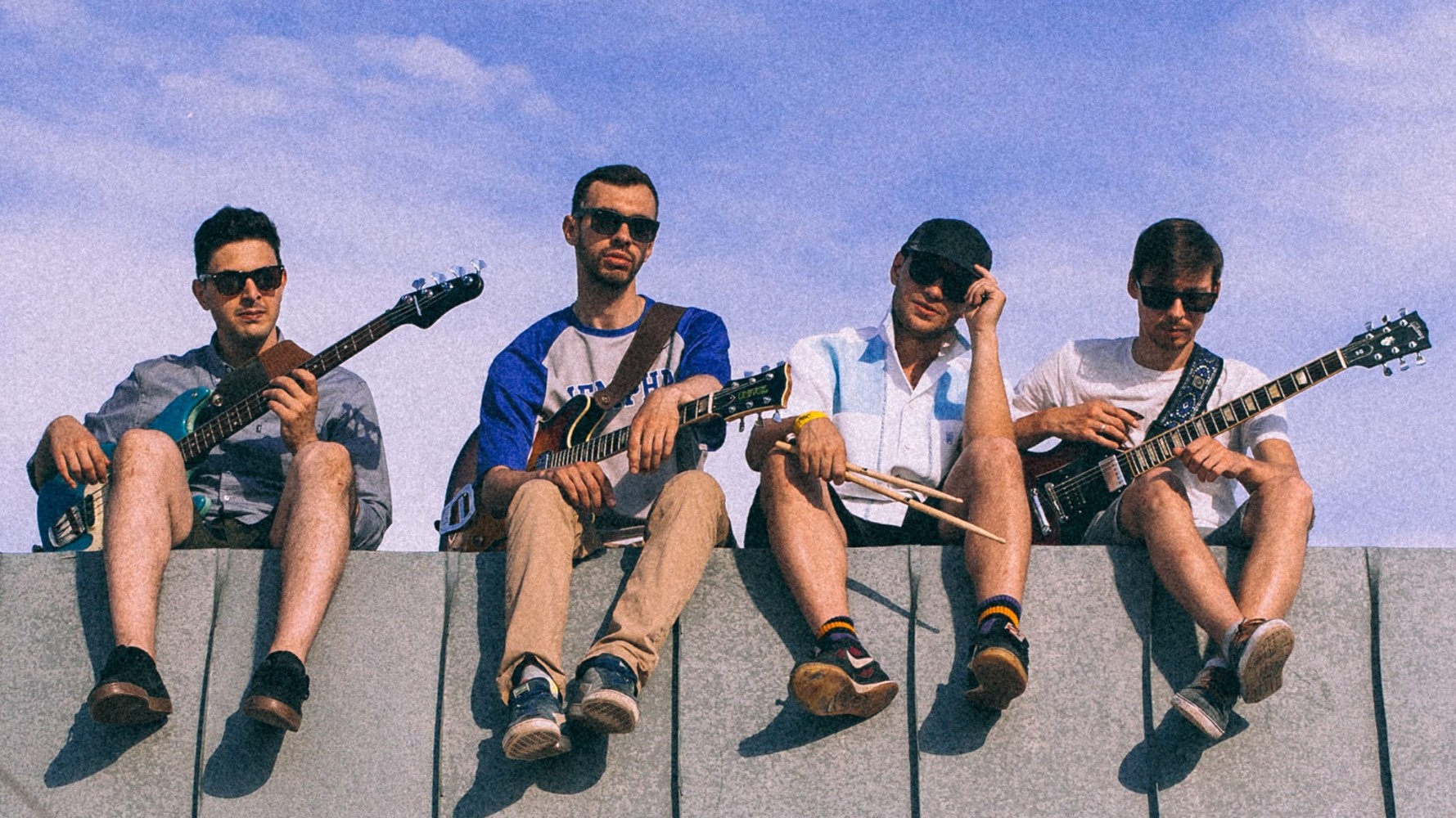 UBIQUITY (en 2015) a écrit :



After releasing countless collectable and in-demand 7in singles and making a name for themselves in the contemporary "raw funk and soul" scene, The Soul Surfers drop their debut album "Soul Rock!"; a magnum opus of raw, gritty soul and greasy funk featuring eminent guests from the aforementioned scene that birthed their sound. Soul crooners Myron & E break out of their "smooth" vocal personas and deliver a decidedly more stripped down and visceral performance in the lead-off single

"You Can Run (But You Can't Hide) From My Love

that also promises to be a dance floor filler. Co-collaborators JJ Whitefield from The Poets of Rhythm and Malcom Catto of the Heliocentrics add their signature touch on two of the album's "heavier" cuts

"Raw"

and

"Stop Fooling Around."

Label-mate, multi-instrumentalist and studio genius Shawn Lee lends his vocal, guitar and mixing board talents to

"Time Is A Gun"

while noted producer Didier from the Soul Investigators gets in on the mix, vibes, and percussion on the heavy slow-burner

"Astra"

. Smoove & Turrell round out the album with the blue-eyed soul stomper

"Straight Up"

. Formed while still in highschool and eventually releasing 20+ singles on Detroit's

"Funk Night Records"

starting in 2011, The Soul Surfers are just getting started, led by Igor Zhukovsky who has this to say about their debut album, "we had a chance to collaborate and make this international album with so many cool guests from the best groups in the game all over the world. And there is no barriers with people worldwide - everybody can do what they love together, don't believe the shitty words of politicians!"
After meeting and working with Janko Nilovic - the extraordinary French library maestro - on a new album, while traveling and performing together around the world for almost 10 years, Igor Zhukovsky & Romeo Miussky - the multi-instrumentalist production duo, and rhythm core of The Soul Surfers - were inspired to make a record of free, spiritual, esoteric sounds which blended together on tape and made Sound Excitement happen. Drawing on their experience as soundtrack composers and using heavyweight Soviet analog equipment, including a few vintage personal instruments belonging to some legends of the Soviet leftfield music scene, Igor & Romeo started experimenting with genre-bending music. The outcome of their recordings are a mixed bag of different moods and genres. "It's something similar to a library record or more like a compilation of many different library records on one LP for a good decade if you know what I mean? It's the work which we're really excited about and excited to share with you!... oh that's hell of a wordplay!"- I. Zhukovsky
Liens internet
- Bandcamp :
https://soulsurfersubiq.bandcamp.com/
- Facebook :
https://www.facebook.com/TheSoulSurfers
- Instagram :
https://www.instagram.com/thesoulsurfers/
- SoundCloud :
https://soundcloud.com/the-soul-surfers

Parution le 08 / 15 avril 2022.

Pas d'extraits trouvés pour le moment : 19/04/2022.

------------------------------------------------------------------------------------------------------------------------------
-
The Soul Surfers sur Funk-O-Logy
45T
-->The Soul Surfers -

"You Can Run (But You Can't Hide) From My Love

(Pts. 1&2) (Ubiquity UR7349, 2015)
-->The Soul Surfers -

"Rap It Together"

(Pts. 1&2) (Funk Night, FNR-050, 2016)
ALBUM(S)
-->The Soul Surfers - Soul Rock ! (Ubiquity URLP350, 2015)
-->The Soul Surfers - Present: Igor & Romeo's Sound Excitement (Ubiquity URLP404, 2022)
-
Janko Nilovic & The Soul Surfers sur Funk-O-Logy
-->Janko Nilovic & The Soul Surfers ‎– Maze Of Sounds (Broc Recordz ‎mos001, 2020)