Rare Earth – Ma
(Rare Earth R 546L, 1973)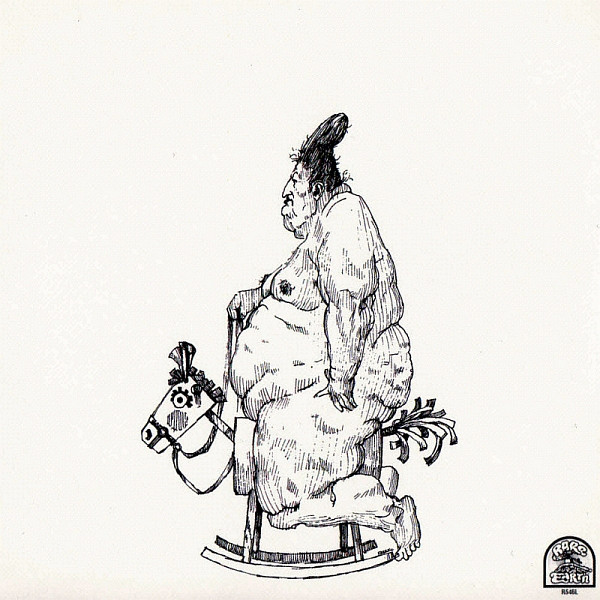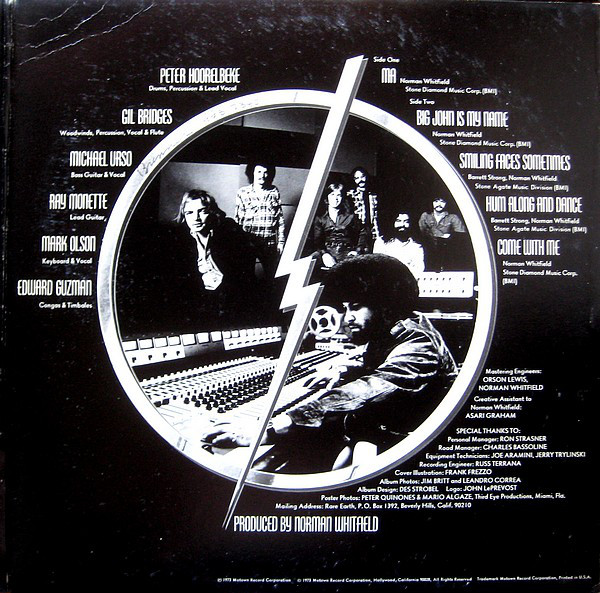 Titres
A1 Ma 17:21
(Norman Whitfield)
B1 Big John Is My Name 4:06
(Norman Whitfield)
B2 Smiling Faces Sometimes 6:20
(Barrett Strong, Norman Whitfield)
B3 Hum Along And Dance 5:15
(Barrett Strong, Norman Whitfield)
B4 Come With Me 4:30
(Norman Whitfield)
Crédits
Michael Urso
: basse, vocaux
Ray Monette
: guitare
Peter Hoorelbeke
: batterie, percussions, chant
Edward Guzman
: congas, timbales
Mark Olson
: claviers, vocaux
Gil Bridges
: percussions, flûte, woodwind, vocaux
Production :
Norman Whitfield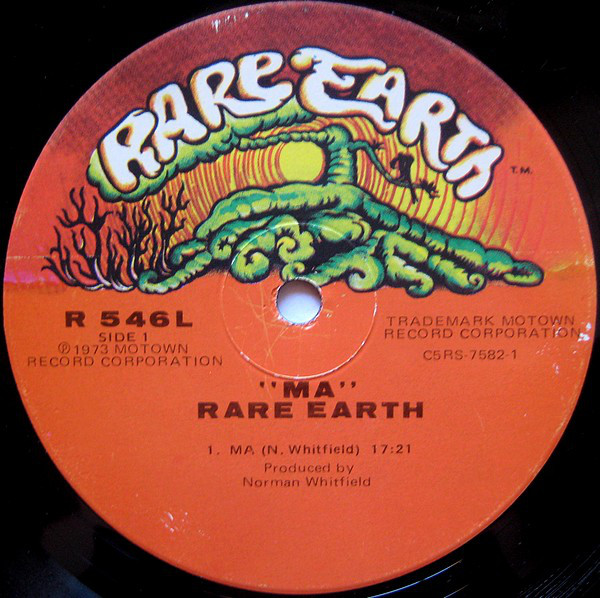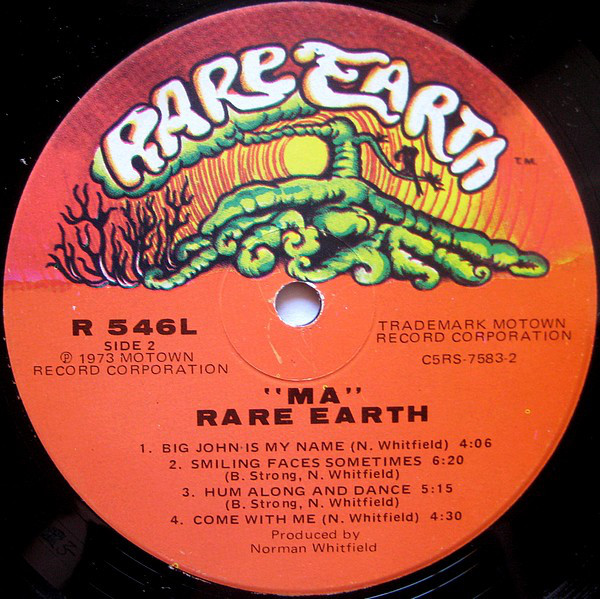 Présentation
Rare Earth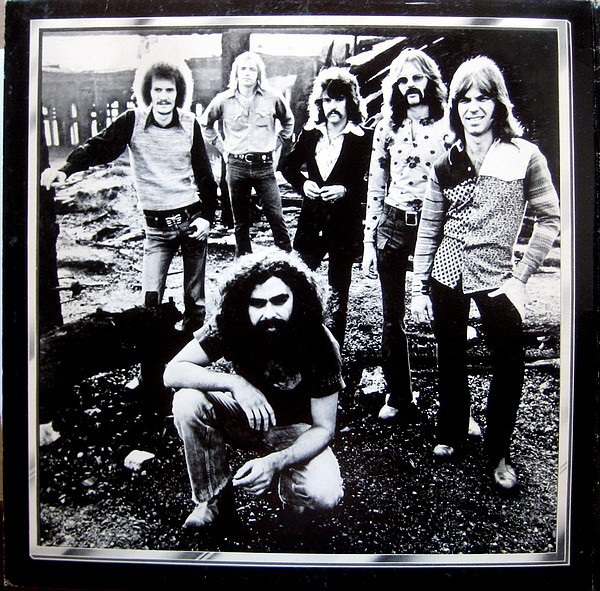 Rare_Earth
Liens internet
- Site officiel :
https://www.rareearth.com/

VAPEURS
70's


FACE A

Rare Earth_1973_"Ma"
(A1)



NE RÉSISTEZ PAS... LAISSEZ-VOUS TRANSPORTER VERS LES CIEUX DU PSYCHÉ FUNK WHITFILDIEN !!!
FACE B
Rare Earth_1973_"Big John Is My Name"
(B1)



Tempo marqué, c'est un son un peu lourd : kiff assuré !!! Du même style que ce titre que je surkiffe.

Section du forum : Bonne année 2019 !
Rare Earth_1973_"Smiling Faces Sometimes"
(B2)

Rare Earth_1973_"Hum Along And Dance"
(B3)


Prévoir un corset pour le dos et le cou : l'effort fourni va vous déboiter le squelette.


Rare Earth_1973_"Come With Me"
(B4)


Plaisir, douleur... le solde des efforts fournis précédemment.

OK JE

Dédicace à WonderB et merci pour tous tes partages FUNK.

--------------------------------------------------------------------------------------------------------------------------------------
Rare Earth sur Funk-O-Logy
-->Rare Earth - Rare Earth In Concert (Rare Earth R 534D, 1971)
-->Rare Earth - Ma (Rare Earth R 546L / R546L, 1973)
-->Rare Earth ‎– Midnight Lady (Rare Earth R6-550S1, 1976)