The Olympians - S/T (Daptone DAP044-1, 2016)
Sortie prévue le 28 Octobre 2016 (dispo en pré-commande)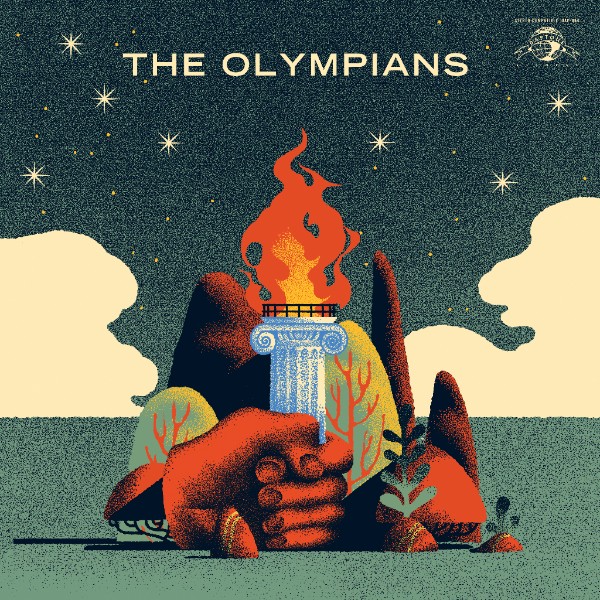 Titres
01. Sirens of Jupiter
02. Venus
03. Apollo's Mood
04. Mars
05. Neptune
06. Saturn
07. Diana By My Side
08. Pluto's Lament
09. Mercury's Odessey
10. Europa And The Bull
11. Sagittarius By Moonlight
Un nouveau groupe dans le giron du label Daptone, The Olympians.
Les membres du groupe sont issus d'autres groupes, Thomas Brenneck (Menahan Street Band, Budos Band, Charles Bradley), Dave Guy (Tonight Show Band, The Dap-Kings), Leon Michels (The Arcs, Lee Fields), Nicholas Movshon, Homer Steinweiss (The Dap-Kings), Michael Leonhart, Neal Sugarman (The Dap-Kings), Evan Pazner (Lee Fields), et (selon le service de presse Daptone) la maniaque magie de Toby Pazner qui a composé la majorité des titres.
Il s'agit d'un album instrumental.
Le titre dispo en écoute ci-dessous, est (toujours selon Daptone), un mélange de Motown et de Grèce ancienne (!!!) et c'est vrai qu'à l'écoute çà ne ressemble à rien d'autre. Toutefois y a des arrangements de cordes magnifiques qui (dans ma tête) résonnent plus comme un héritage du Philly Sound.
Lien pour écouter "Sirens of Jupiter" le premier extrait de cet album
ICI