Toby King And His Chocolate Buttermilk Gang - Toby Kang
(Chelsea CHL-534, 1976)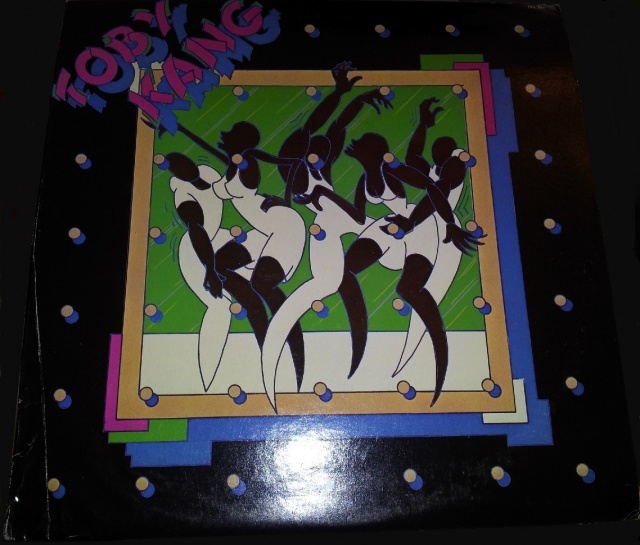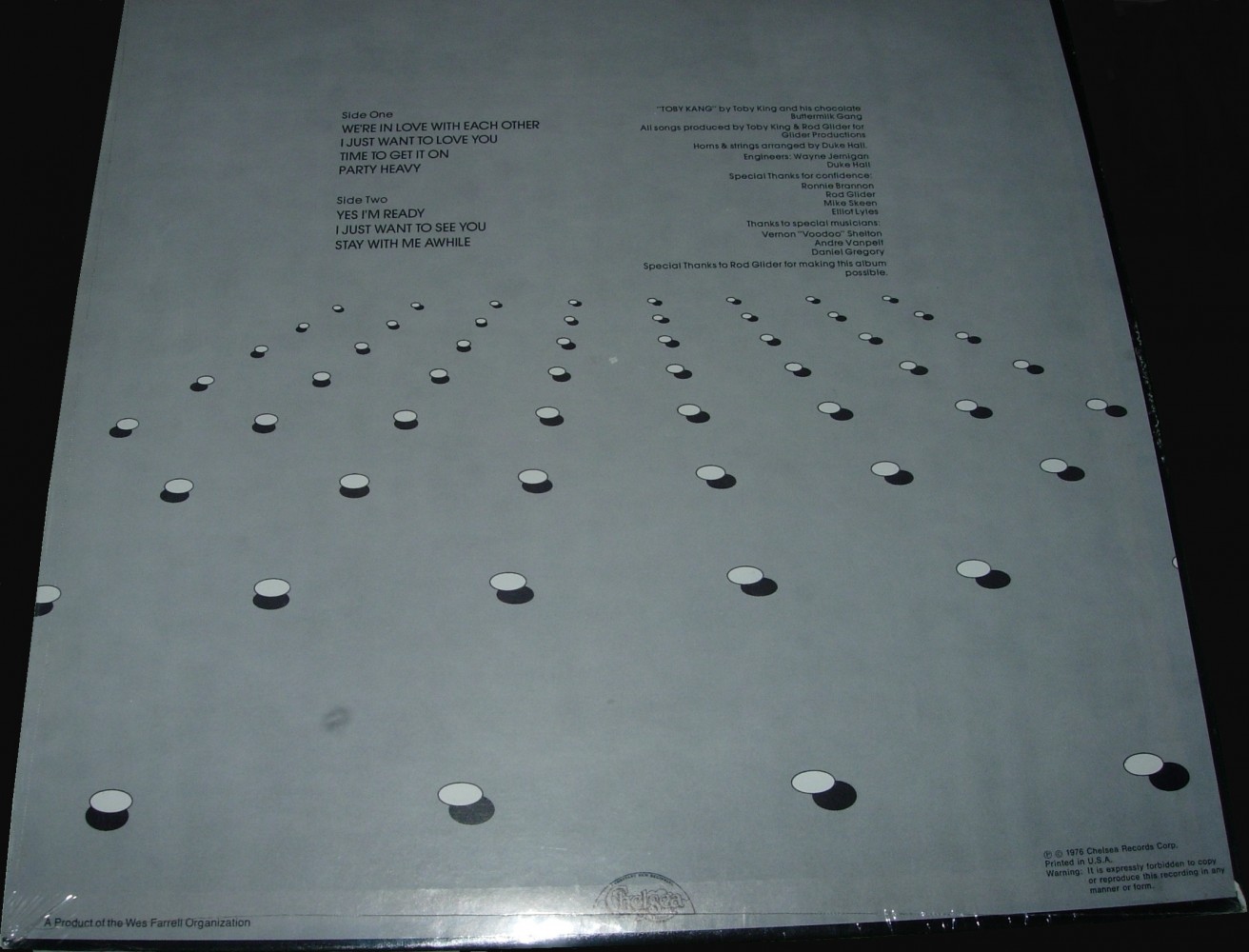 Titres
A1 We're In Love With Each Other 3:57
(Toby King)
A2 I Just Want To Love You 3:52
(Toby King)
A3 Time To Get It On 4:26
(Toby King)
A4 Party Heavy 4:44
(Toby King)
B1 Yes I'm Ready 6:34
(Barbara Mason)
B2 I Just Want To See You 3:41
(Toby King)
B3 Stay With Me Awhile 5:46
(Toby King)
Crédits
Arrangements (cuivres, cordes) :
Duke Hall
Production :
Toby King, Rod Glider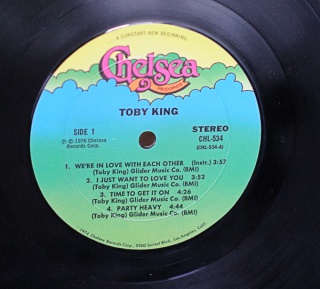 Mentions au verso de la pochette
Special Thanks for confidence
Ronnie Brannon
Rod Glider
Mike Skeen
Elliot Lyles
Thanks to special musicians
Vernon 'Voodoo' Shelton
Andre Vanpelt
Daniel Gregory

L'écoute de
"Time To Get It On"
(A3) a éveillé ma curiosité et donc recherche d'infos sur l'album, l'artiste... Pas grand chose, except que l'album est rare, en conséquence le prix dépasse les 200$.
Dans mes préférences le dansant
"Time To Get It On"
(A3) et le plus apaisé
"I Just Want To See You"
(B2) légèrement groovant. Bien sûr
"Yes I'm Ready"
(B1) n'est pas en reste, pure Soul.
"We're In Love With Each Other"
(A1) plaira plus aux fondus de Modern Soul tout comme
"I Just Want To Love You"
(A2), qui sont bien entrainants.
Les connaisseurs compléteront.


FACE A
Toby King & His Chocolate Buttermilk Gang
_1976_"We're In Love With Each Other" (A1)
Toby King & His Chocolate Buttermilk Gang
_1976_"I Just Want To Love You" (A2)
Toby King & His Chocolate Buttermilk Gang
_1976_"Time To Get It On" (A3)



Toby King & His Chocolate Buttermilk Gang
_1976_"Party Heavy" (A4)
PAS DE LIEN D'ÉCOUTE TROUVÉ
FACE B
Toby King & His Chocolate Buttermilk Gang
_1976_"Yes I'm Ready" (B1)

La superbe version originale de :
Barbara Mason
- "Yes I'm Ready" (1965)

Album : Barbara Mason ‎– Yes, I'm Ready

(Arctic Record Company A-LPM 1000, 1965)
Toby King & His Chocolate Buttermilk Gang
_1976_"I Just Want To See You" (B2)


Toby King & His Chocolate Buttermilk Gang
_1976_"Stay With Me Awhile" (B3)
PAS DE LIEN D'ÉCOUTE TROUVÉ