Randolph Brown And Company ‎– It Ain't Like It Used To Be / You Can Be Cured
(IX Chains ‎NCS 7012, 1975)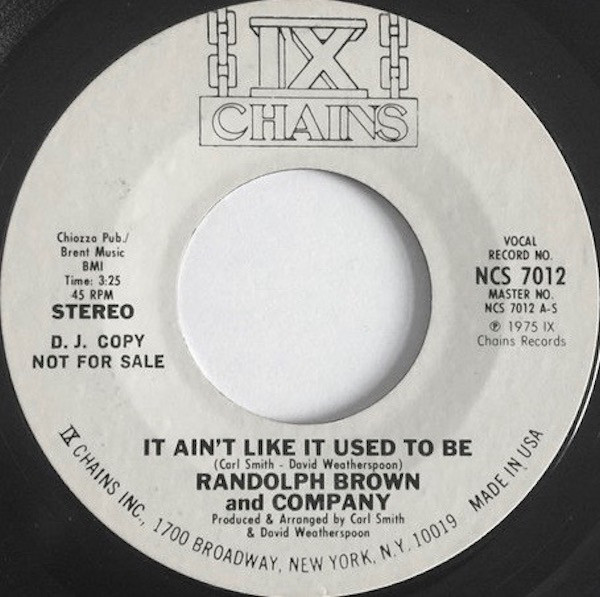 En 1975 Randy Brown, "
who is one of the most underrated soul vocalists of the last few decades
", est à la rue suite au crash de Stax.
Alors il retrouve son nom complet, se commet avec un groupe nommé Company (?) et délivre quelques pépites au label qui voudrait bien de lui.
Ici deux mid tempo bien groovy menés par la voix toujours ensorcelante de Randy, avec une petite préférence pour la face B "You Can Be Cured", pour ses cuivres soufflant la liberté ... !

You Can Be Cured :
It Ain't Like It Used To Be :
Voici la discographie chaotique (45 tours) de Mr Brown en 1975 :
Randolph Brown & Company - It Ain't Like It Used To Be / You Can Be Cured (IX CHAINS 7012)
Randolph Brown & Company - I'm On A Sick Leave / Take A Few More Steps (IX CHAINS 7015)
Randolph Brown & Company -
Take A Few More Steps
/ You Can Be Cured (BLACK MAGIC 001)