Don Bruce & The Angels – She Is A Queen
Posté : 18 avr. 2019 14:55
Don Bruce & The Angels – She Is A Queen
(EMI NEMI (LP) 0514, 1980)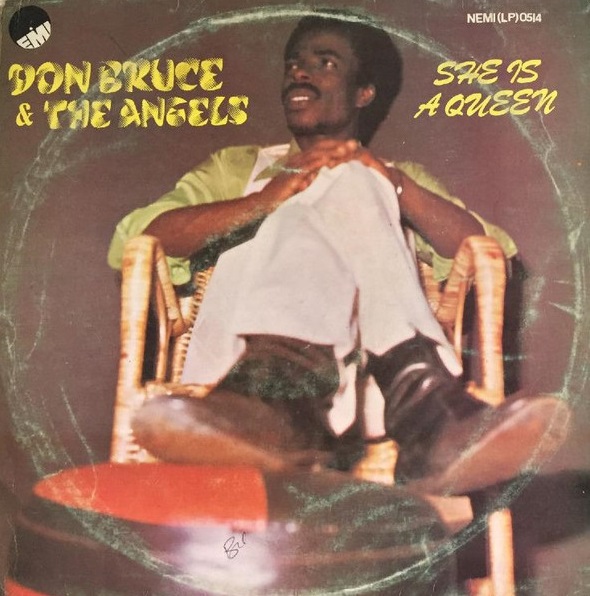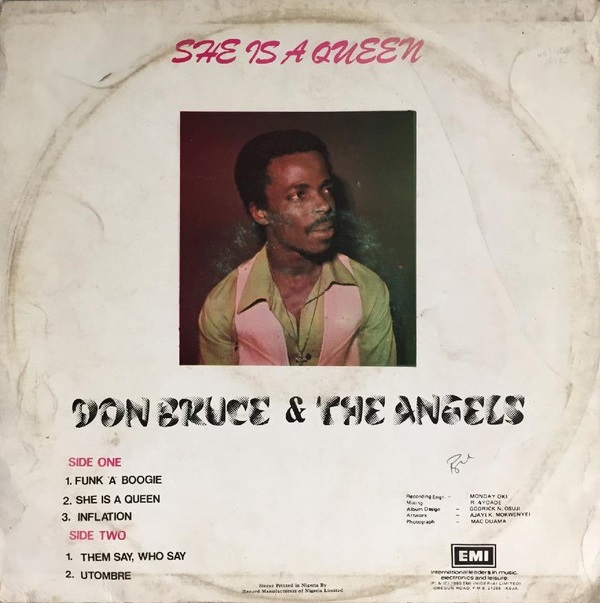 Titres
A1 Funk 'A' Boogie
A2 She Is A Queen
A3 Inflation

B1 Them Say, Who Say
B2 Utombre
Crédits
Mixage :
R.A. Ayoade
Présentation
Don Bruce & The Angels
, originaires du Nigéria, auraient un total de trois albums à leur actif dont ces deux autres dont l'année n'est pas identifiée :

Nobody Knows Tomorrow (EMI NEMI (LP) 0380)

Mind Your Business (EMI NEMI (LP) 0274)
Le groupe figure sur des compiles mais pas de titres issus de cet opus.
De son côté,
Don Bruce
a deux opus sous son nom... mérite une recherche plus approfondie.


Je n'ai trouvé qu'un

lien d'écoute... et si tout l'album balance de façon aussi sautillante énergique, une réédition s'impose !!!

Rareté oblige, LP à partir de 80€...

Coucou les labels...

FACE A
Don Bruce & The Angels_1980_"Funk 'A' Boogie"
(A1)



---------------------------------------------------------------------------------------------------------------------------
Don Bruce & The Angels sur Funk-O-Logy
-->Don Bruce & The Angels - She Is A Queen (EMI NEMI (LP) 0514, 1980)
Don Bruce sur Funk-O-Logy
-->Don Bruce - I'm In Love (Ojikutu OJILP 027, 1982)