The Brotherly Five ‎– Come Fly With Me / Losing My Girl
Posté : 17 juil. 2016 21:34
The Brotherly Five ‎– Come Fly With Me / Losing My Girl (CGA ‎CGA-001, 1975)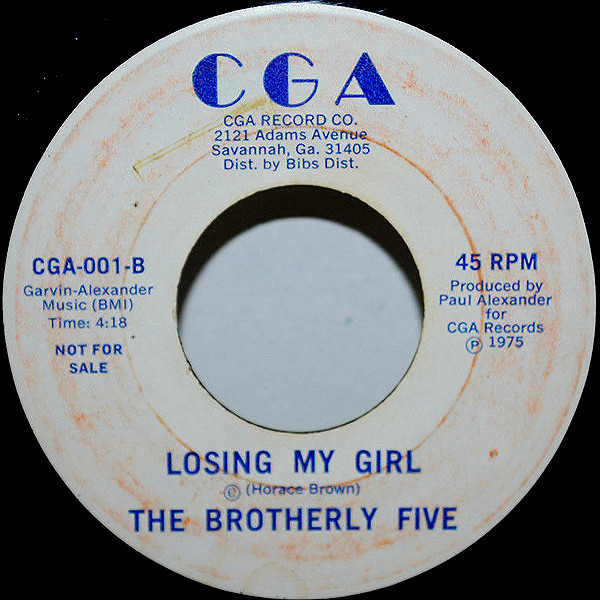 C'était l''époque où à la suite du succès planétaire des
Jackson Five
, les
Kid Soul
déferlaient dans les charts. Malheureusement beaucoup d'entre eux ont atteint la majorité sans avoir eu un seul succès.
Qui connait aujourd'hui
The Brotherly Five
à part le club des copains d'avant d'un Junior High School de
Savannah
? Et encore ...
Cependant qui pourrait résister au groove de "Losing My Girl" ?
De la bombe caoutchouteuse, un clavinet ondoyant et jubilatoire qui surfe sur des voix pré-pubères !

Losing My Girl & Come Fly With Me :
"Losing My Girl" va être repris sur la nouvelle compile
Afterschool Special : The 123s Of Kid Soul
chez
Numero Group
.