The Blue Rhythm Combo – Knock On Wood / Take The Funky Feeling
(Merry Disc M 51, 1973)
The Blue Rhythm Combo a enregistré en 1973 ce titre à la Barbade, uniquement disponible en 45t. Deux versions existent: une chez Merry disc pour la distribution régionale, et une édition publiée au Canada sous le label Caravan. Ils ont également à leur actif un très bon album; "Magumba": du très bon funk carribéen qui a dû être réédité je crois.
Voici une image du 45t original: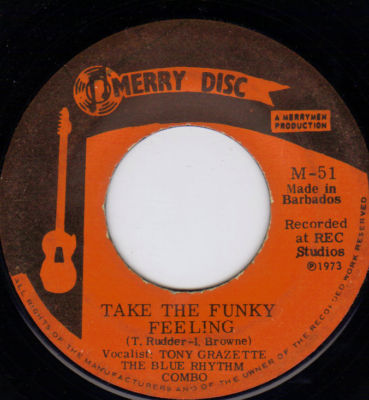 Et une image de l'édition canadienne: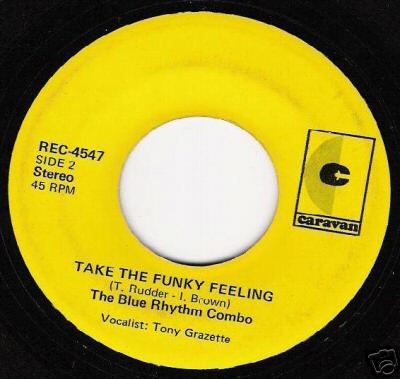 Les deux éditions sont très rares, néanmoins je lance un appel: si l'un d'entre vous possède une copie de ce disque qu'il souhaite céder, qu'il n'hésite pas à me contacter! J'en rêve...

Voici le lien Youtube: enjoy!