Houston Outlaws - What Am I Gonna Do / Sweet Thing
Posté : 30 juin 2012 23:38
Houston Outlaws - What Am I Gonna Do / Sweet Thing (Westbound Records W 211, 1972)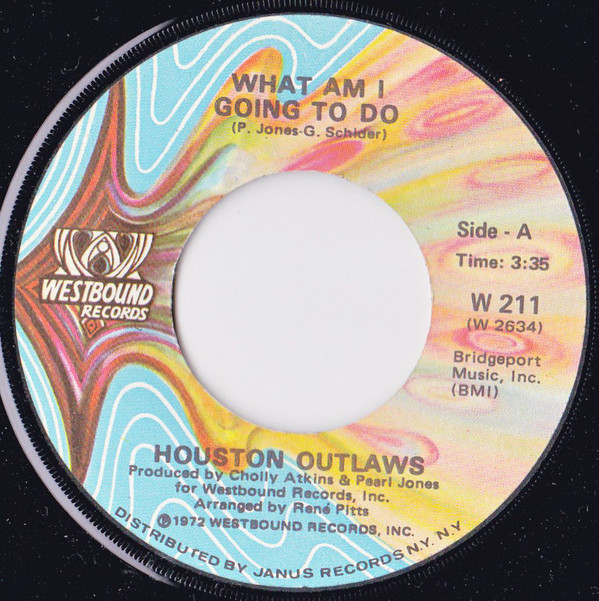 "
Houston Outlaws - Who Were They ?
" se demande le forum des experts Soulful Detroit :
"
Archie Bell & The Drells ? Chicago Gangsters ? TSU Toronados ? Ady & Kent couldn't find anything out about the group...
"
Ce qui est sûr c'est que leurs 3 singles sur Westbound dont le renversant "What Am I Gonna Do" qui dès les premières notes martiales du piano vous enchante, vous transportent vers les cimes de la Sweet Soul où le plus beau falsetto, hautement lyrique, combat ses démons, noie vos passions !

What Am I Gonna Do :
La face B un instrumental funky Sweet Thing :