Morris Jefferson ‎– One More Time / It's The Last Time Around
Posté : 23 nov. 2013 23:58
Morris Jefferson ‎– One More Time / It's The Last Time Around For Me
(Good Luck ‎GL-201, 1980)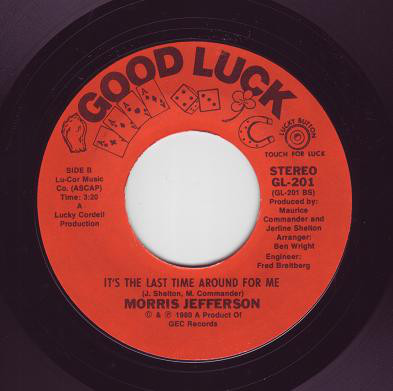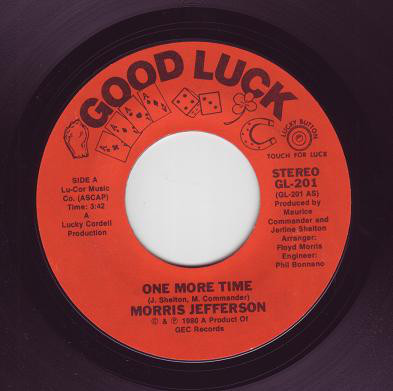 Morris Jefferson a failli ne pas survivre à son premier album
Spank Your Blank Blank
qui devait être le temple du Spank, une nouvelle danse disco où "
Get out there and move your body side to side
". On avait mis toutes les chances de son coté en embauchant à l'écriture et à la production la fine paire d'artificiers : Maurice Commander et Jerline Shelton (Royal Flush, The Imaginations). Mais le résultat n'a pas été à la hauteur, Morris était manifestement une erreur de casting dans cette opération commerciale, pourtant dieu sait si il avait du talent.
Jerline s''en est rendu compte et lui a proposé, de concert avec Maurice, de lui composer des écrins plus Soulful, où sa voix sensuelle pourrait faire merveille.
La face B "It´s The Last Time Around For Me" en est l'épitomé. Morris ouvre son coeur, lâche sa voix comme on ouvre les vannes, débordant d'un lyrisme flamboyant sur les arrangements sophistiqués de Jerline, du pur Chicago Soul !

It´s The Last Time Around For Me :
One More Time :